Longevity is powered by Vocal creators. You support
Alix McCormick
by reading, sharing and tipping stories...
more
Longevity is powered by Vocal.
Vocal is a platform that provides storytelling tools and engaged communities for writers, musicians, filmmakers, podcasters, and other creators to get discovered and fund their creativity.
How does Vocal work?
Creators share their stories on Vocal's communities. In return, creators earn money when they are tipped and when their stories are read.
How do I join Vocal?
Vocal welcomes creators of all shapes and sizes. Join for free and start creating.
To learn more about Vocal, visit our resources.
Show less
Taking My Fitness Journey Recently
And Why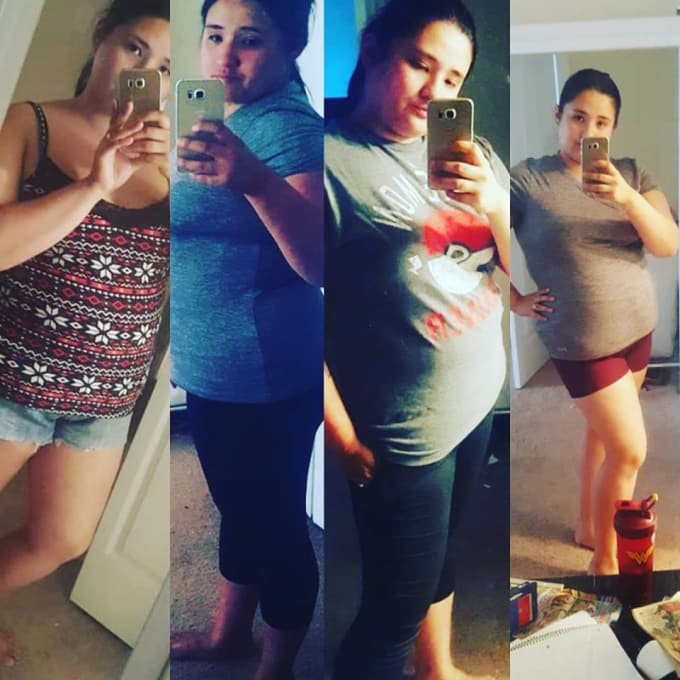 Hello, lovelies!
So a lot of people have asked me personally why I started taking weight loss and nutrition seriously the past couple of months. So I'm writing this post to answer those questions and give a little insight as to why I kicked into high gear. 
So my weight was already pretty high before but I always made it a point to never ever reach 200 pounds. I was never happy with my body but my husband always told me I looked beautiful so I never thought anything of it. When I went to Illinois for my husband's boot camp graduation, I ate anything and everything that sounded delicious and looked delicious. I didn't really care about calories and stuff like that. I was on vacation and I was going to have a good time. 
So when I got back to Norfolk I weighed myself the next morning after I woke up. I was exactly 200 pounds. I never felt so disgusted and useless in my entire life. My stomach just literally dropped and my heart stopped beating for a minute. My worst fear came true and I was just totally speechless but it wasn't much of a surprise. I literally laid down in my bed and cried for a good two hours and Lucy just laid down next to me because she knew something was wrong. 
After that, I made the decision to finally kick into high gear. I went to GNC, bought pre-workout, BCAA's, protein powder, and some other things to help with weight loss. I bought myself some new gym clothes and some new gym shoes since mine were pretty much gone because I wore them to work everyday and walked everywhere in them. 
I started drinking flavored waters instead of soda because water is just plain and I can't do plain or I'll steer away from it which is why I never drank it in the first place. Flavored waters are also pretty cheap so I buy those in bulk and it's great. I bought meal prep containers and started looking up recipes and watching YouTube meal prep videos to kind of educate myself on how to do it properly. I steered away from sugars and if I wanted something sweet, I made smoothies with honey or agave as a sweetener. I ate healthy five or six days a week then I had one cheat day a week. At first I had some difficulty because I just did it overnight and didn't ease myself into it. So long story short, I had a VERY slow start. 
I finally started taking it seriously around the beginning of July. I was at the gym four to five days a week and lifting weights and did MixxedFit for my cardio because I absolutely hate cardio. After about a week or so, I started seeing results. I was so encouraged by these results that I just kept going. 
Now I'm sitting here writing this post nine pounds less and feeling great! I've had the support of my trainers at the gym, my husband who is supporting me daily despite the fact he's 12 hours away in New England, and my family. My body is still a work in progress but it is better than it was two months ago. The area I am mostly focused on are my abs and legs and glutes. I am trying to get those Michelle Obama arms, Carrie Underwood legs, and that coveted Jennifer Lopez booty. Maybe one day you guys will see me on Instagram. I don't know, we'll see.
I hope this answers any questions and stay tuned for my next post!