Sunrise! Sunset!
How I See the Beginning and the End of My Days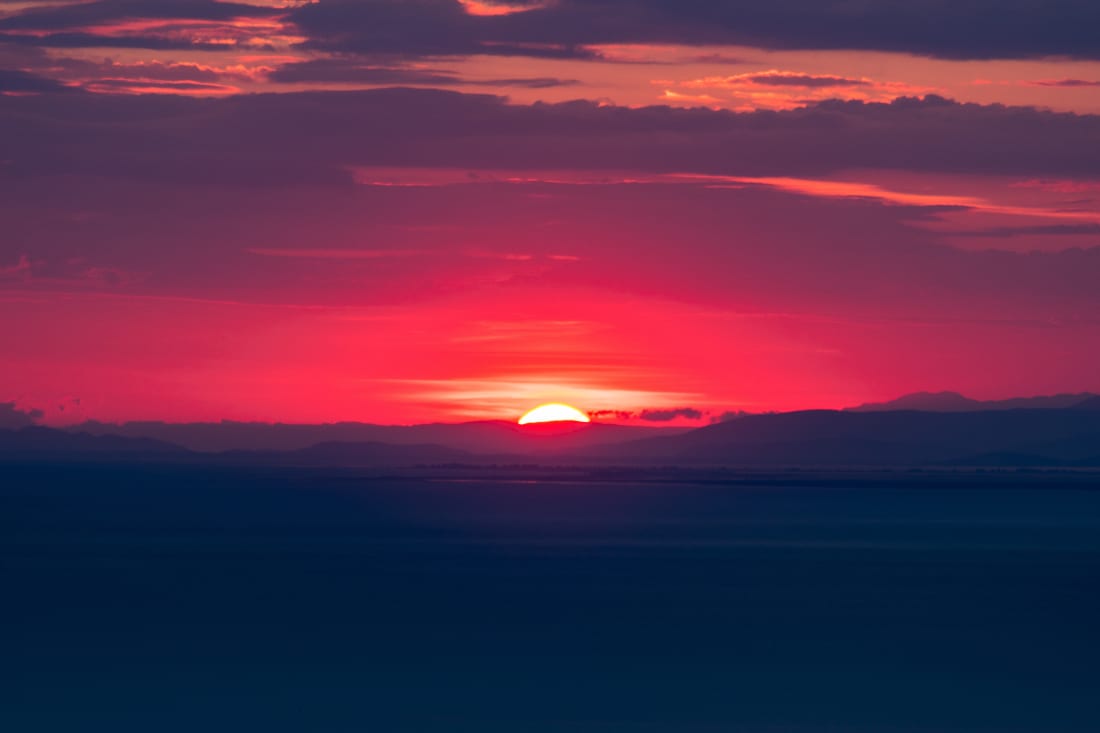 There is an old roadway tune from the musical called Fiddler on the Roof. I am not going to get into the entire play, but it has always found me drawn to one of its tunes, "Sunrise! Sunset!" Little did I realize, this tune showed me how I look at my life.
(Sunrise, sunset, sunrise, sunset...)
Is this the little girl I carried?
Is this the little boy at play?
I don't remember growing older,
When did they?
When did she get to be a beauty?
When did he grow to be so tall?
Wasn't it yesterday when they were small?
Sunrise sunset, sunrise, sunset,
Swiftly flow the days,
Seedlings turn overnight to sunflowers,
Blossoming even as they gaze...
Sunrise sunset, sunrise, sunset!
Swiftly fly the years,
One season following another,
Laden with happiness and tears...
One season following another,
Laden with happiness and tears...
(sunrise, sunset, sunrise, sunset...)
Songwriters: Lewis Bock Jerrold, Sheldon Harnick
© Bock IP LLC Imagem Music Inc
For non-commercial use only.
Data from: LyricFind
The characters of this play are actually looking back at their life as their children were busy growing up, going from infants to adults. I am sure that parents the world over do the same thing from time to time. That is nice, but that is not me.
Although I have nieces and nephews, grandnieces and grandnephews, I can not relate because they were all raised by their parents. I was persona non-grata. That is okay. I am not complaining at all. It wasn't meant to be. So, I have dealt with it.
I decided a long, long time ago to look at my life differently.
Sunrise!
When I was a lad, I used to get up, say my prayers, clean up, get dressed, get breakfast and then...... find a time and place to look toward the East as I tried to watch the sunrise without burning out my retinas. No, I did not try to watch the actual sun itself, but I did try to take in the majestic beauty at the horizon. I have never seen such beauty in the beginning of the day. Even during inclement weather, I just had to look and wonder what this new day was going to bring.

There were times when I would just wonder about school. As long as I can remember as a student, I always wanted to look at that sunrise. What was the school day going to bring me? What surprises would I have that day? Who is going to enter my life? I just never knew the answers, but the sunrise always held a surprise.
To me, the sunrise was the promise of life, a new beginning. It was the time to put what was ever in the past behind me and look toward something that was, hopefully, better than the day before. All I had to do was be patient. It would hopefully come. It was like Christmas Eve. A child knows that Santa is coming, but has no idea what the big, jolly guy was going to bring. Yes, I was that happy and curious at the same time at that time. I had no idea what was in store for me. Today, however, I do not look to the East anymore. I simply do not care as to what the day is going to bring me. As of this writing, I am 61 years old. As I move through life, I have come to realize that I am moving another day away from the crib and another day closer to the casket. This is not to say that others may not look at the sunrise and dream. This is just to explain my outlook on life.
Sunset!
At some point in my life, I stopped looking at the sunrise. I began to look at the sunset. I was telling me something. I just did not know what it was saying. In any case, I can often be found, at times, just staring at a beautiful sunset. Even while driving, I have often pulled over just to watch a sunset. There is not an artist alive who could reproduce a scene like that. It is impossible.

I have taken many sunset pictures. they are all beautiful. Keep in mind that I am not claiming to be the world's best photographer. I am referring to the sunsets. Those are the best things I have ever seen.
A sunset says that the day is over. I am called to look back at that particular day and examine it for my triumphs and my defeats. What went well that day? What did not go well that day? I also see it as a time to remember those who were not allowed to see another day in their lives-my sister, Dad, Mom a long time love, teachers, mentors, friends, neighbors, and so much more. Yes, the sunset is always accompanied by the specter of death. It goes hand-in-hand with the end of the day. This is why I treasure my long-time friends the most. We have been through much together. They understand where I am coming from whereas others do not. This is why I keep to myself. No one else could possibly understand where I am coming from.
Conclusion
As I get older, I have discovered that I have become sour and dour on life. It has dished out so much to me. Am I upset? No. I am able to deal with it even at times when life seems to have beaten me. A fighter gets up after a knockdown and continues the fight. A real champion keeps on fighting until he wins. I want to be that champion. Getting up each day presents a new challenge for me. How will my day end? Will I be a failure or will I be a success? Who knows? I certainly don't. While the song is talking about children who have gotten older and changed, it could also be talking about how things have changed in life. Yes, even I have changed over time. Good or bad, I am different.

One day, I will be called home and I want to be ready.
One season following another,
Laden with happiness and tears...