Review: 'Sweatcoin, a Scam'
Too Good to Be True?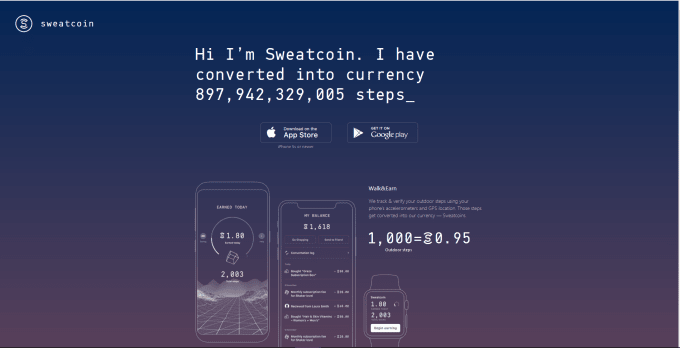 The app is, in fact, very legitimate. Read on...

I recently just installed Sweatcoin on my phone three days ago, after seeing it on a friend's Snap. The app just arrived in Canada on the 2nd of April and it is already #1 in the fitness section of the app store. The app literally pays you to get fit, by converting the number of steps you make into its cryptocurrency, "sweatcoins." The sweatcoins can then, in turn, be exchanged for a variety of goods and services provided by Sweatcoin.
Mission of Sweatcoin
The Sweatcoin community plans to make sweatcoins, the cryptocurrency into real money like other cryptocurrencies. The team plans to turn something physical, as simple as walking, into an economic value. The app has been featured in Forbes - "New UK health app Sweatcoin launched in the Apple app store this week and has been an instant hit,"  NewYorkTimes - "Sweatcoin's first premise is that physical movement has economic value," The Telegraph - "If ever you've needed an incentive to exercise, a new app could give you a much-needed boost to get active," DailyMail - "The app that PAYS you to get fit: Sweatcoin rewards people for the number of steps they make every day," TechCrunch - "Sweatcoin has risen to the top of the App Store for helping folks get something more than just a glow for taking those daily steps."
Downside: It counts only outdoor steps.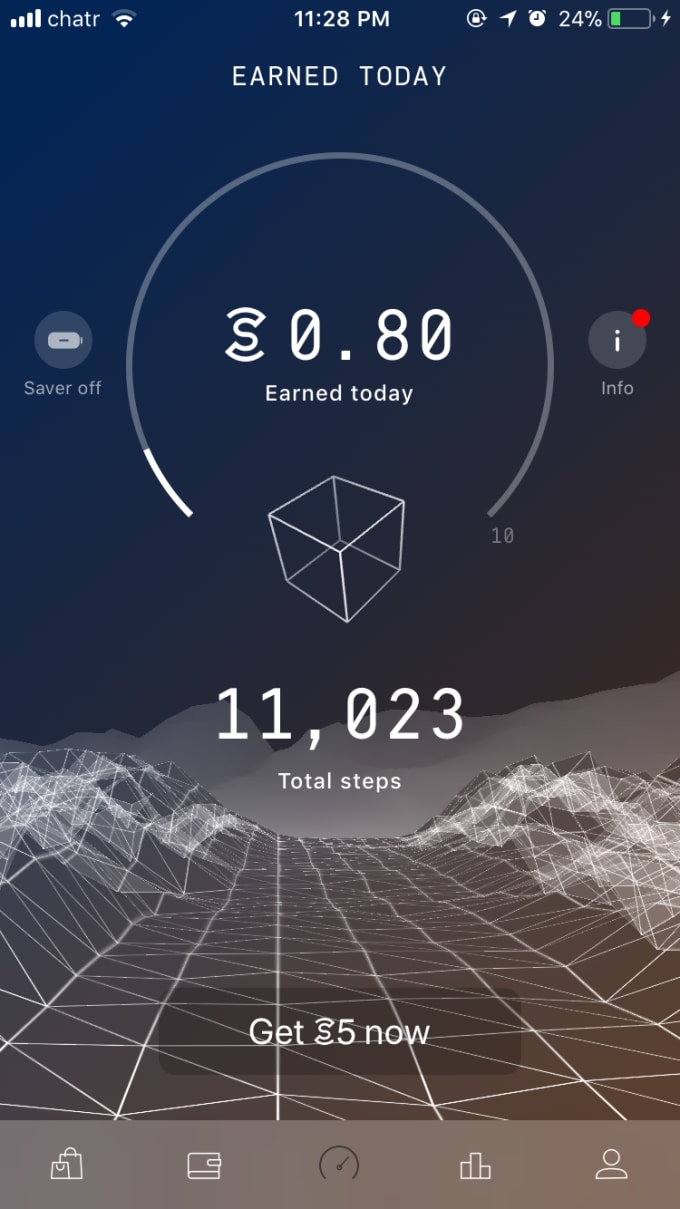 After installing Sweatcoin, I decided to walk for about 30 minutes indoors and to my surprise, my steps didn't count. Also, the app has to be active and left running in the background. Data is not needed in order for the app to count your steps, just your GPS; however, many have complained that this drains their battery rather fast. By downloading an app that tracks your movements and location, users may also be wary about battery drain aside from potential privacy concerns, and the app is likely to drain the battery on your phone if running in the background all the time.
How I Earned Sweatcoins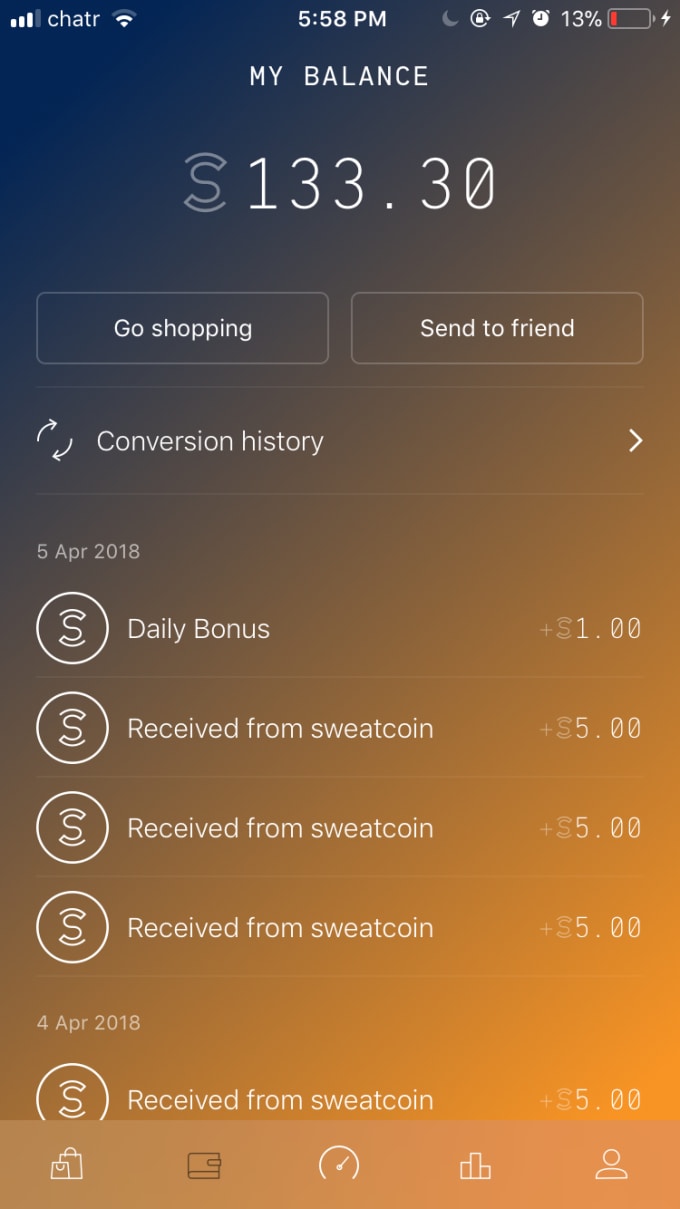 I decided to check for other ways to make'sweatcoins besides taking outdoor steps. To my surprise, I found two more incredible ways:
Daily Bonus - You can earn 1 sweatcoin every day for just watching an ad for some seconds. It's not exactly effective, but in the long run, it'll definitely add up.

Invitations and Referrals - Every time a person uses your link to download the app and sign up, you earn five sweatcoins.
Trade up for sweatcoins - There is a feature that gives you the option of selling products or services for sweatcoins.
Most of the money I earned was through referrals, and all I actually did was give people my link to download the app.
Spending Sweatcoins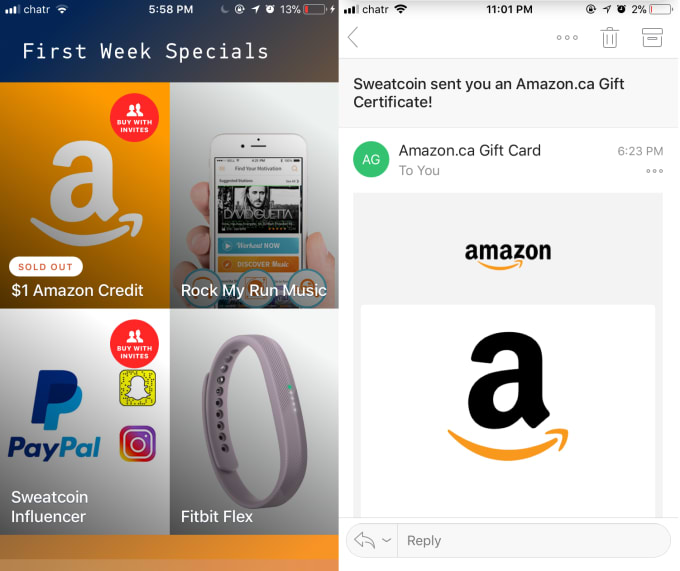 Within my first few days of earning, having made 133.30 sweatcoins, I was able to purchase an Amazon gift card. I received the email saying my order would be delivered within 48 hours; shortly after it arrived, I tried the gift card and the transaction was successful. There are various goods and services available for purchase on Sweatcoin market; such as the Fitbit flex, iPhone X, and a few other services that give discounts using sweatcoins to subscribe.
Conclusion...
In conclusion, given that you get paid to walk outside, I can confidently say the
app
is amazing. Although it'll take a great deal of time to earn enough sweatcoins to buy an iPhone X (20,000 sweatcoins), a plane ticket for your dream holiday or better still, some money, about a $1000 to do whatever you want to do given you want to spend the money, in the end, all you have to do is just keep walking! 
If you're ready to earn money by practically just walking, then download the app here for free!