Longevity is powered by Vocal creators. You support
Laura Romberger
by reading, sharing and tipping stories...
more
Longevity is powered by Vocal.
Vocal is a platform that provides storytelling tools and engaged communities for writers, musicians, filmmakers, podcasters, and other creators to get discovered and fund their creativity.
How does Vocal work?
Creators share their stories on Vocal's communities. In return, creators earn money when they are tipped and when their stories are read.
How do I join Vocal?
Vocal welcomes creators of all shapes and sizes. Join for free and start creating.
To learn more about Vocal, visit our resources.
Show less
Overcoming My Fear of Failure
Winning with Rheumatoid Arthritis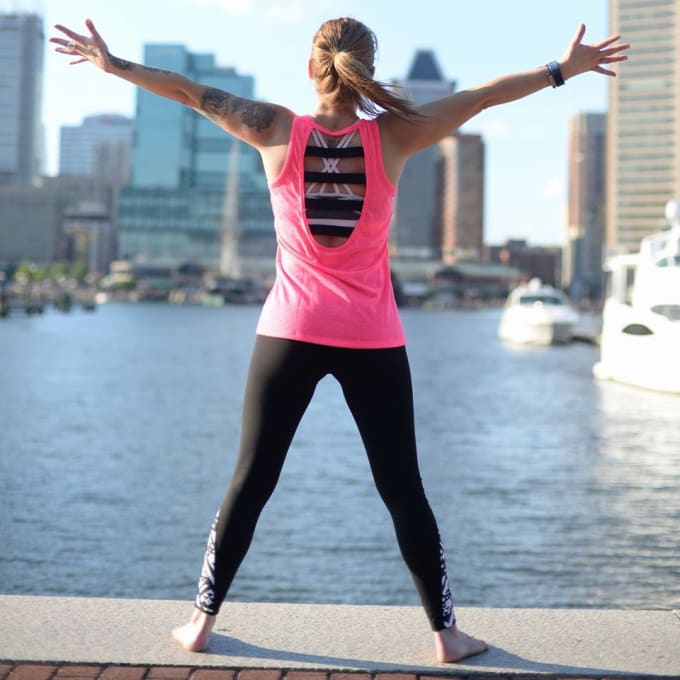 Adrenaline was coursing through my veins. I started my Fitbit too soon, I had to stop it. I was nervous. I was anxious. I was excited. One by one, clouds of emotions rolled over me. Here I was standing under an overcast sky on an early Saturday morning in June waiting for the announcer to yell, "Go!". I stood still, holding my balance strong while being bumped around by runners rearing to take off just as much as I was. I was at the starting line of The Baltimore 10 Miler. Thoughts of doubt, thoughts of disbelief, and thoughts of pride circulated through my mind.

Twelve years ago I couldn't have foreseen this race on my calendar. I wouldn't have even entertained the idea of running a ten mile race. I had been diagnosed with rheumatoid arthritis at age twenty. I cried when I learned of my diagnosis. All I could imagine in that moment was myself crippled and helpless by my thirties. I found myself taking nine pills a day and a bi-weekly injection just to relieve the pain from the disease, spending my twenties in a mostly zombie state from the medications. I passed on activities with my friends and spent many of my days on the couch or in bed, too tired to even play with my son. I felt lifeless.
Four years ago, my life was shaken when I was let go from a very stressful and long job. I lost my healthcare benefits and was left unable to afford my medications. Though I didn't realize it then, this was one of the best things that happened to me. This was an opportunity for a transformation. It was in those moments after that I woke up and realized it was now or never for a lifestyle change or I would wither away, drowned by the pain and the frustration of the disease. I started practicing yoga twice a day. I gave up fast food and junk food and I started studying my disease. I started reading how to manage it organically. I taught myself how to eat better. I started using essential oil therapies. I meditated, and I learned my limits and how to schedule resting and recoup time into my weeks.
At the end of April of this year I committed to The Baltimore 10 Mile Race. I only had a few weeks to train. My mind was reminding me how tough this was going to be, but in my heart I knew this was something I needed to do. I started running about two years ago, but not consistently. I hadn't run more than three miles prior to this. My training was slack and race day came upon me fast. I set a goal for myself to finish the race in two hours.
Standing at the start line I shook, this was really happening. The first mile was awesome. I knocked it out in ten minutes. I felt absolutely liberated. By mile five, I was hurting. This was a challenge, but I refused to give up. I was determined to finish. I told myself to let the fear and doubts go. I told myself that pain was temporary, but conquering this was going to change me forever. I continued to push on, through mile six, seven, and eight. I made it to mile nine and tears rolled down my cheeks. It all hit me at once. I was beating my disease, and I was beating my fear. Almost every muscle and joint ached. My knees and hips were stiff. Yet I pushed on still. This was it, one more mile… uphill.
The moment I crossed the finish line was so much more than I thought it would be. In all of my life, I had never pushed myself that hard physically. The thoughts racing through my mind were chaotic. I was so proud, so happy, so relieved. I finished in two hours, 10 minutes, and thirty-six seconds. This event was truly a life changer. In that last moment crossing the finish line was the moment I knew from the bottom of my soul that I had made the decision to not let anything stand in my way of the life I wanted.