Non Slip Yoga Mats for Hot Yoga
Stretch and get sweaty at your next Bikram class with the best non slip yoga mats for hot yoga.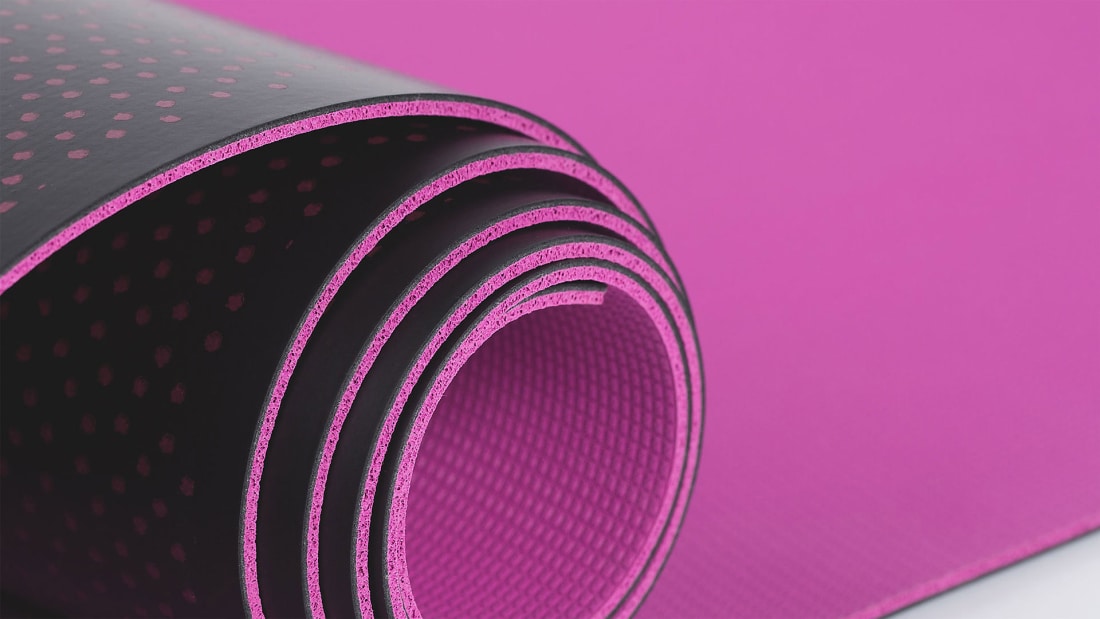 So you're looking to find the best non slip yoga mats for hot yoga? Look no further! I've compiled a list of mats sure to take your practice to new levels. As an avid Yogi, I know the importance of finding the right mat. Your mat is your foundation and home for the class. When it comes to hot yoga, we yogis need to be mentally alert and focused on our practice to ensure we get the most out of our time. Slipping, falling, and feeling unstable can bring you out of focus and ruin your experience, not to mention cause unnecessary injury. That's why it's so important to find the right non slip yoga mats for hot yoga!
What makes a yoga mat great? First and foremost we want it to be slip resistant. It's pretty obvious that falling down due to a sweaty mat is not ideal. However, we also want a mat that offers comfort and support. Some yogis need a few extra inches of space depending on height and preference. You may also consider making ecofriendly purchases, or want to make sure your mat is free of harmful chemicals. As an added bonus I've added a few mats that are just downright beautiful. Design matters if it's inspiring and helps you pull through a tough practice. Choosing the right mat for you is all about individual preference, but with any of the mats on this list you can't go wrong. So here we go- the top 8 best non slip yoga mats for hot yoga.
The Combo Yoga Mat by Yoga Design Lab
This is by far my favorite mat. There's nothing more annoying than bringing a separate towel to hot yoga class, only to have it slosh around as your get deeper into your practice. Cue the combo yoga mat! These non slip yoga mats for hot yoga are both a towel and mat in one. They provide the perfect foundation for Bikram. Their natural tree rubber is fused with a microbial towel layer. It's a genius idea! Not to mention, the prints are so cute. While most mats come in standard colors, Yoga Design lab offers options of geometric shapes and multicolored patterns.

Nirvana Pro Yoga Mat by Mind Body and Soul
If artistry is your priority when it comes to non slip yoga mats for hot yoga, look no further than the Nirvana Pro. These mats are gorgeous. They have intricately drawn shapes full of beautiful colors and symbolic prints that will inspire you every time you hit your mat. They also have a micro-suede top layer that becomes more and more slip resistant as you sweat. I love that they are 100% biodegradable, and come with a handy zip up bag. These mats are definitely for the yogi who wants to make a statement all the way from downward dog to wounded peacock.

Jade Harmony Professional
With a 4.5 star rating on Amazon, and nine different colors to choose from, the Jade Harmony Professional is a great choice for those in the market for non slip yoga mats for hot yoga. These mats offer an open-cell rubber that aids in support and traction. The rubber is a sustainable resource and doesn't contain any chemicals that are harmful to the ozone. Some consumers have complained of a distinct rubber smell upon receiving their mat. However, that's sure to go away with a few uses! For the tallest of yogis this mat is offered in 74 inches so you have ample room for your sun salutations. The best part about Jade Harmony Professional mats is that for every mat purchased the company plants a tree! Talk about a win-win for the environment and your practice.

The Manduka Pro Yoga Mat
This is one of the non slip yoga mats for hot yoga that is guaranteed to last a lifetime. Manduka promises your mat will never peel, and that it will actually get better as you use it. This mat is great for everyday use and can withstand even the toughest of yogi schedules. I recommend this for teachers who need a mat that can hold up all day long for years to come. It's also 100% latex free; helpful to those with a pesky latex allergy. This mat is thicker and denser than most. It's a great choice for yogis who need a bit of extra cushion!

The Manduka eKo Yoga Mat
This mat is slightly different than it's Pro sibling. Both mats are two inches wider than standard, making more room for comfort. The eKo differs in fabric, and is a bit easier to grip than the Pro. It's manufacturing process is refreshingly waste free, and it is biodegradable. The eKo has a bit more cushion than the pro, and is recommended for Bikram above other forms of yoga.

The Reversible Mat By Lululemon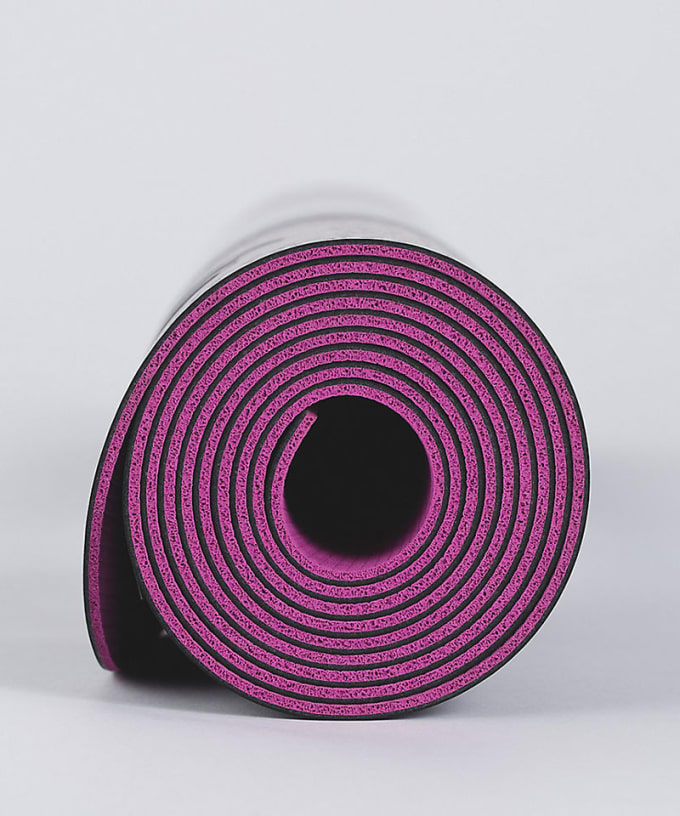 This mat is a favorite amongst yogis. Lululemon is a trusted brand in the community. The company is known for their high quality products, and cutting edge fabrics. This reversible mat is made of polyurethane and both absorbs moisture and wicks away sweat. One side is smooth, while the other offers a grippy texture. Use whichever side suits your practice best; perhaps the smooth for Hatha yoga and the perforated for Bikram. Of all the non slip yoga mats for hot yoga this is probably the most popular.
The Clever Yoga Premium Mat with BetterGrip
The Clever Yoga Premium mat is a great choice for those with a slightly lower budget. At just around 50 dollars, this mat provides the same comfort and effectiveness of the higher end products, without the extra dollar signs. The mat is made with UV resistant non slip material. The best part is what ISN'T in this mat; It's free of PVC, phthalates, silicone, and latex. You can rest easy that your grip will be strong, and your body will feel healthy. The company also offers a "Namastay Warranty," which guarantees customer satisfaction or your money back.

Drishti True Vision Yoga
Most non slip yoga mats for hot yoga have only one layer to them; this mat has two. The Drishti True Vision mat is designed by yogis for yogis. It boasts a top layer of extra grip memory foam material which allows you to really dig into your posture. The bottom contains a non-skid component that makes sure you aren't going anywhere. It's also four inches longer than your typical mat, allowing for more space to explore and play. This mat has a 4.9 out of 5 star rating on Amazon, and seems to be a fan favorite in the hot yoga world. The mat also comes with a convenient carrying strap to aid in your commute to class.
I hope one of these 8 non slip yoga mats for hot yoga brings you joy and comfort throughout your yoga journey!