My Psoriasis Story
Where it began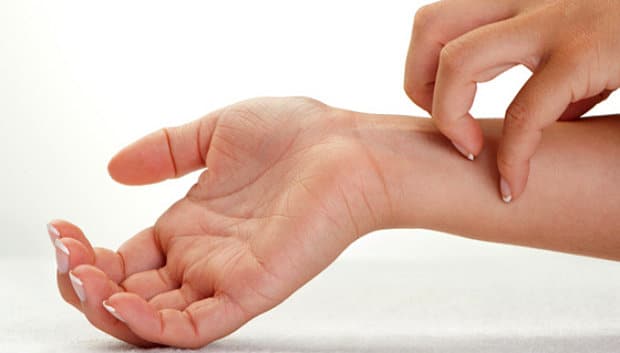 Before I begin on backtracking where I first noticed my psoriasis, I want to first say that everybody is different so my experiences may be completely different to other people's.
Also, I am not an expert on the skin condition. I am simply a person who has experienced it and is willing to share their story. Please be kind. It took a lot for me to share this. With that being said, let's begin on this adventure!
I first noticed the psoriasis scales when I was very little. I was still in primary school (UK) when I became aware of it. I'm now 18, so as you can tell, I've had it for many years.
I was visiting my Auntie, and she was playing with my hair. She called my mum into the living room, as she was concerned about a circular lump on the back of my scalp. It felt like a scab and was in the shape of a ring. She asked me if I've noticed it before. I said that I noticed it when scratching my head, but I just thought it was normal. My Auntie told my mum that it could be psoriasis since her daughter (my cousin) also had it.
Hearing my Auntie say that I could have this peculiar condition, that I had never heard of, creeped me out. I had so many questions. I was scared. I thought I was ill or sick and needed to go to the hospital. My Auntie reassured me that many people have it and it's not a sickness. It's just something I have, like freckles or a mole, and it's what makes me beautiful. She said it was like my own unique beauty mark. What she didn't tell me was how much it would (and has) affected me over the years.
From what I was told by my doctor, psoriasis is patches of sore, flaky, dry skin, which may irritate me. It can be treated with special shampoos and lotions but is not curable. I knew from a young age that I was going to live with this condition for a long time, possibly forever.
My doctor advised me to use T-Gel (a special shampoo for dry and irritated scalps). It was this thick brown gel, that had a really strong smell and was really expensive in comparison to other shampoos (like Head & Shoulders). It contained tea tree oils, which treats many skin conditions such as dry skin and psoriasis. I had to wash my scalp with it every other night, leave it in for 7 minutes (for an energetic child this was hard work), wash it out and then repeat the process again.
The treatment worked great for a while. Even though it left my hair feeling very greasy, it prevented my skin from being itchy and flaking, and it helped it to remain invisible through the roots of my hair. However, it didn't last long, as all of a sudden, the psoriasis spread across my scalp and down my neck. The shampoo stopped working...
In a desperate panic, me and my mum went straight to the doctor's to ask for advice. They didn't really have much else to say at the time. They told us to keep with it and see if it made a difference. The only difference I noticed, was how much it continued to spread across my body...
Not only do I have psoriasis on my scalp, but also my neck, ears, face, back, chest, arms, stomach, and legs. I understand that I am fortunate that other people have it more severe than me. However, for a young woman, who is in a relationship and wants to feel beautiful, it still remains a challenge for me.
I have had continuous support from my partner and friends telling me that I am beautiful. Yet, sometimes when I look in the mirror, at all the red patchy skin, I can't help but feel down about my appearance, and almost frustrated that I can't wear certain clothes without drawing attention to my skin. Makeup is particularly a challenge for me as it is hard to cover the psoriasis without making it more flaky and irritated.
In my next update/story I will talk about how I apply makeup with psoriasis, and my tips on how to keep it from peeling off and getting irritated.
For now, stay strong my flaky friends! You are all beautiful and handsome! Like my Auntie told me, they are your beauty marks. Look after yourselves! I hope this helped some of you out there, and that you can relate to me in any way. Thank you for reading.