Knowing Who Needs In-Home Care Assistance
Live at home without feeling unsafe as you age with in-home care.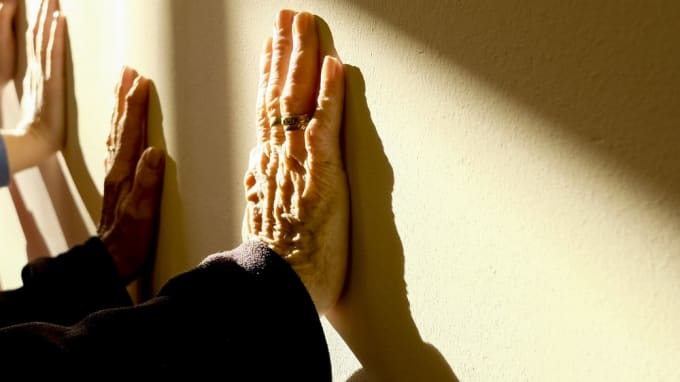 Living at home is something very important to seniors. They enjoy being in the comfort of their own home, and it is important to give them the opportunity to live there as long as possible. That feeling of independence can still be maintained while also having someone there to look after them as much as possible.

Home care and aged care packages are a great way to ensure that your senior is looked after but still has that independence of living at home available for them. If you aren't sure what kind of home care is needed, here is the information you need to make the right choice.
Who needs home care?
Knowing what sort of people might need in-home care is important. If your senior has Alzheimer's or dementia, then home care can be extremely useful in helping them balance life on their own without being totally alone. These are mentioned in more detail below. Others who might need in-home care are people who might have mobility problems, who suffer from frailties like muscle weakness or slow walking, and even people who are dealing with the horrible after-effects of a stroke, whether a small or large stroke.

Non-Medical Care
Sometimes, in-home care is just needed for daily living. As seniors get older, it can become more difficult to do things on a daily basis like bathing, grooming, walking, cooking, laundry, and more. This is where in-home care comes in handy. For those who need a little extra help around the house, running errands, or more, in-home care providers who specialize in ADLs, or activities of daily living, can help with those very things, making your senior's home a safer place for them to live.

Alzheimer's Care
If your senior has been diagnosed with Alzheimer's, they can deteriorate quickly. Instead of leaving them at home alone, in-home care can be beneficial in keeping them at home and cared for easily. Since Alzheimer's attacks the memory, living at home alone can be dangerous for sufferers. They might start off just forgetting to take their medicine, or it might progress to something more serious like forgetting to turn off the stove, getting lost, or suffering from anxiety attacks that cause them to become aggressive, get hurt, or hurt someone else.
When your loved one needs in-home care for Alzheimer's, they will find that caregivers can help them do basic things from housecleaning, dressing, cooking, and more. Being in their home environment while suffering from a disease like Alzheimer's can be beneficial in helping with the anxiety. This is why in-home care is so important.
Dementia Care
Dementia is a broad term that puts together several different progressive disorders in the body. Alzheimer's, as mentioned before, is one of the most common forms of dementia. However, just like Alzheimer's, patients who are suffering from dementia can benefit greatly from in-home care. Dementia can attack the mind in many different ways like hindering reasoning, judgment, focus, concentration, speech, and communication. If dementia starts attacking someone, then it can be hard for them to live on their own.
In-home care can help those who have dementia stay focused on their tasks, administer medication, and even help ensure that the environment is safe for them at all times. It can be a little bit more involved to find the right dementia in-home care service provider since they will need to be certified in several different areas.
Conclusion
Aging is inevitable, meaning that it is going to happen at some point. However, aging often means having to leave the comfort of the home to live in an assisted living center, but that isn't always necessary. In fact, home care assistance can be beneficial at giving seniors the care they need in a comfortable and safe environment.

In-home care consists of a provider that either lives with or visits the home daily, ensuring that food is cooked, the senior is cared for, and more. Through in-home care, seniors can remain in the comfort of their home without the worry of something happening while they are alone. In-home care is beneficial for the senior as they live within their comfortable space.