How Every Runner is a Good Runner
Mastering the Balance Between Enjoyment and Competition in Recreational Runners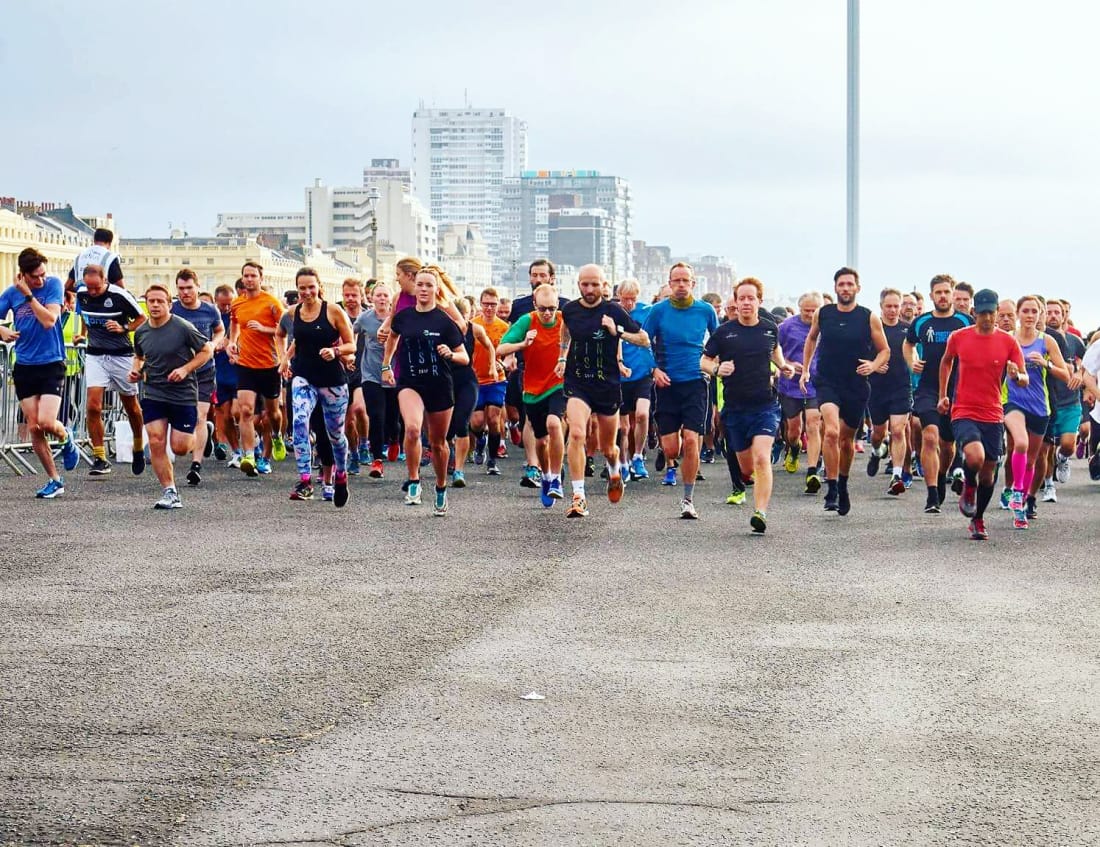 Running, in its basic form, is putting one foot in front of the other with a lot more effort than walking. 
It takes a considerable amount of effort, both mentally and physically, to commit yourself to the difficult but intrinsically fulfilling happiness which creates the epitome of elegance and strength.
Anyone who runs is a runner. It doesn't matter how far or how fast you run, as the saying goes 'a mile is a mile, whether you complete a 6-minute mile or a 12-minute mile'. The most fascinating aspect of it all is the pure variety of motivational and inspirational factors which create a runner's journey.
Be Proud of Your Running Journey
If you talk to any runner you will no doubt hear of a very different journey. Whether it's that they started running to lose weight, to meet new people, an ex-smoker, a rehabilitated soldier, a young child with big dreams, or even just a recreational runner hoping to enjoy a healthier active lifestyle; their journey is unique to them and they will have come a long way from where they first started.
But what is important is that their journey has made them the runner they are today. Achieving a personal best (PB) is possibly the most fulfilling feeling a runner has because it represents their sheer hard work.
It's strange to think the few seconds you nudge off a PB will soon add up to a few minutes, if not, even an hour for some people on a particular distance. Think about the time you ran your first 5K, half marathon, marathon or even ultra. Think about the blissful feeling you got when you crossed the line, your aching legs but your heart felt so alive. Now think about your last PB in that distance. How did you feel? Maybe you recovered a lot faster than the first, maybe your time improved tenfold.
This brings me on to the mastery of competition itself.
Mastery Competition: Bettering Yourself
You may be thinking that you're not even competitive at all. You just enjoy running. This is perfectly fine. But you may also be thinking that although you may feel lower levels of a competitive vibe, you actually enjoy those PBs when they do come along and maybe even feel secretly proud when you beat the runner you see every Saturday at your local 'park run' who usually finishes before you. 
Nicholls' (1992) sport psychological theory of competition suggests those who are task or mastery competitively orientated are more likely to continue participating in that activity. 

Why? Well, as he contrasts this theory with those who are ego orientated, these athletes constantly compare their performance to their position, in relation to other performers. They get a thrill from finishing before another runner they wouldn't usually. They may even get a thrill from reaching the podium. Ego orientated runners enjoy being better than others and endeavour to put in the work to ensure they have that chance to do so.
However, what if a visiting professional came along and raced them? The unlikely probability of them beating them would be short lived and the consequent result may be disheartening to say the least. 
Now, you don't have to be either mastery or ego orientated, you can share the beauty of both!
Age Graded Performance: Know Your Ability
Age grading is a way of analysing a runner's performance in relation to age and gender. 
For example, a male of 35 years completing a 5K in 17:37, a female of 22 years completing a 5K in 19:53 and a male of 57 years completing the same distance in 22:34 may all result in a very similar age graded performance. Therefore, allowing every runner to run to their potential best whilst being able to compare their performance to someone of 2 decades younger perhaps. Everyone's a winner!
Owning Your Performance
You will begin to challenge yourself to new distances, and may even challenge yourself to run on new terrains: pavements, roads, fields, hills, and even mountains. You will find yourself training harder to run faster and training smarter to run stronger. 
Before you know it you could be hitting the pavements to run extra miles, gritting through a daring speed set, testing out your new racing flats for 'marginal gains', or dare I say it, entering your next race. 
Whether you've just started running or have ran for, what seems like, most of your life; looking back at the start of your running journey you would have come a very long way. Irrespective of whether your motivation was to lose weight, to gain confidence, to meet new people, or even to win a trophy - be proud of your efforts and of your achievements.
You are a runner and a very good runner at that.