Longevity is powered by Vocal creators. You support
Yvonne Glasgow
by reading, sharing and tipping stories...
more
Longevity is powered by Vocal.
Vocal is a platform that provides storytelling tools and engaged communities for writers, musicians, filmmakers, podcasters, and other creators to get discovered and fund their creativity.
How does Vocal work?
Creators share their stories on Vocal's communities. In return, creators earn money when they are tipped and when their stories are read.
How do I join Vocal?
Vocal welcomes creators of all shapes and sizes. Join for free and start creating.
To learn more about Vocal, visit our resources.
Show less
Gifts for the People in Your Life with Too Much Stress
Give the Gift of Less Anxiety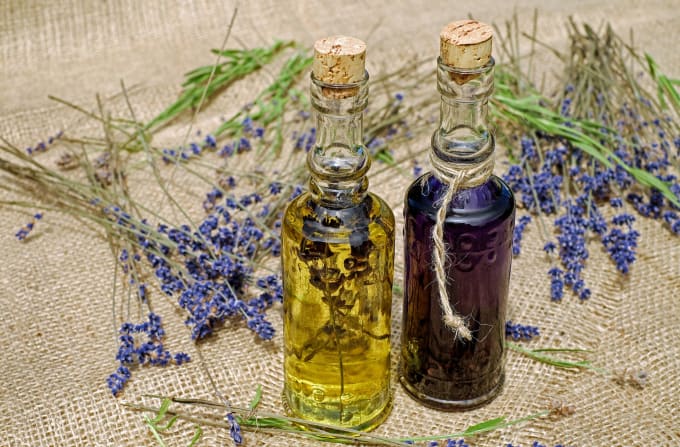 Everybody suffers from stress. No matter how old you are, what you do for a living, or what your personal life is - stress is a common factor between all people. What really matters is how you deal with stress.
Do you know someone who is letting stress consume their life? Could they use a little stress relief? Why not consider getting them a gift that will help them relax and find some calm. These are gifts that keep giving!
Massage Therapy Gift Certificate
Massage therapy is excellent for relieving stress and the painful effects of stress. Stress and anxiety cause tension in your neck, shoulders, and upper back. Regular massage therapy relieves that tension, leaving you feeling both less pain and less anxiety.
A little online research can direct you to a local, reputable massage therapist in your area (or the area the person you're gifting to lives). Check their credentials and look into them with the Better Business Beaureu. Most of them will have some sort of gift certificate program available.
Yoga Membership
Fitness is stress relieving—it works to rewrite the brain to think more positively. An intense workout releases endorphins, which are feel-good hormones. However, you don't have to do something intense to enjoy the healing and relaxing benefits of fitness—do yoga.
If you know someone that is battling stress, that also likes to stay physically active, consider getting them the gift of a yoga membership.
There are different types of yoga. If you are gifting some yoga classes to a beginner, look for something that caters to those with not much yoga experience. If the person you're buying for is an expert, consider something more intense, like a hot yoga class or membership.
CalmiGo
Want to help someone you love lessen stress and anxiety in their life in a way that can travel with them wherever they go? CalmiGo is a handheld device that uses a calming breathing technique and aromatherapy to bring about calm in stressful situations. It's an amazing investment for anyone that has panic attacks or any type of anxiety.
It's a device that fits in your hand, so it can be carried in a purse or bag for on-the-go use. It costs $172.90, and it comes in two different color choices. You can buy scent refills for it as well (and the refills will make great stocking stuffers for future year's gifts). The device itself will last for years.
The Gift of Aromatherapy
Speaking of aromatherapy. There are many scents that can help you achieve calm and fight off stress or anxious feelings. Consider getting your friend or relative an aromatherapy kit (something that includes scents and something to disperse those scents—like a diffuser).
Young Living is one of the most trusted brands when it comes to aromatherapy. You can buy individual essential oils, or you can purchase blended oils that are made for specific types of healing.
A Journal
The simplest gift on this list may be the most profound. Writing is healing, and it's been proven that writing in a journal every day can help relieve stress and heal what ails you. There are journals of all types and prices out there.
Pick a journal that fits the personality of the person you are buying it for. You may want something simple with a leather-bound cover, or maybe you'll want to buy them something with a little more pizzaz, like glittery unicorns.
These are some extremely thoughtful gifts. Not only will they be useful to the people in your life who battle stress and anxiety, but they will also show the giftee that you care about their health and wellness.