Longevity is powered by Vocal creators. You support
Alexandra Lunetta
by reading, sharing and tipping stories...
more
Longevity is powered by Vocal.
Vocal is a platform that provides storytelling tools and engaged communities for writers, musicians, filmmakers, podcasters, and other creators to get discovered and fund their creativity.
How does Vocal work?
Creators share their stories on Vocal's communities. In return, creators earn money when they are tipped and when their stories are read.
How do I join Vocal?
Vocal welcomes creators of all shapes and sizes. Join for free and start creating.
To learn more about Vocal, visit our resources.
Show less
Everything Happens for a Reason
Trust the Process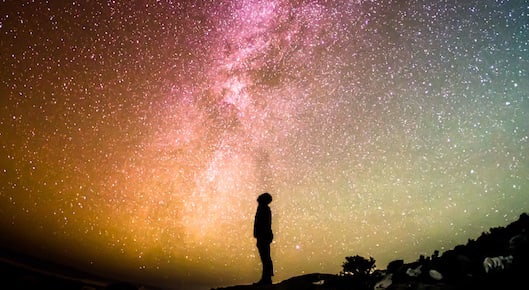 Currently, it is 12:56 AM. I have work at 6 AM, but of course that never stops me from going to bed a lot later than I should be. I'd like to blame my phone for keeping me up.. but in reality it's actually me who's to blame. But I wonder if there's a deeper reason as to why I am still awake. You see, I was scrolling through Instagram when I came across an AD for this website. The first thing I saw were the words "Submit your stories. Get paid." Which initially caught my attention, because honestly, getting paid to write? Who wouldn't be interested in that. But... I also found it to be rather ironic. Recently I have been contemplating a lot about writing to let my feelings out or maybe starting a blog. That could also be due to the fact that I have been binge watching "Awkward" on MTV and the main character has a blog and religiously writes what she's going through. Anyway, I can't help but to think about wether or not coming across that AD at the time I did was meant to happen or just a random coincidence. Today has been prolonged, it feels never ending. From the moment I woke up, I've been filled with anxiety. All day I've been trying to figure out how to calm down, and how to distract myself. Nothing has helped, not even a friends company, which usually is always the cure for when I'm feeling down or out of it. Then.. as I'm trying to relax I see an AD for this? I've written before to calm nerves but that was kind of a one time thing.. not something I followed through with, and to be completely honest I forgot how much it helps. I'm going through a weird time in my life. A strange transition period. It's time to grow up, and figure out who I'm meant to be and who's meant to be in my life. I often find myself overthinking, and feeling too many things at once; not having an outlet to let everything out. What's even more ironic is money is super important right now. I have to drop out of school due to "insufficient funds". I'm trying to support myself on my own, and it's honestly super hard. I don't even have a car which is now my first priority to save up money for. I suppose I should have thought about this whole process first, rather than jumping right into school. Looking back on it, I think that was more of pressured decision. I didn't want to be judged by others or looked down upon for "not going to college". But something I am realizing is that I need to make decisions based on me, no one else. In the end, I am all I have. So, as you can imagine my mind is constantly racing with what decisions are best for me and how to be sure I won't regret anything.. but that must be part of the process of growing as well. I mean, you do learn from your mistakes. Just recently, I broke up with someone who always knew how to calm me down when I felt like this. Truth be told, it's for the better (for both of us), but now that he's not there for me like that I have to find another way to relax. Writing helps a lot actually. I'm a strong believer in the idea that everything happens for a reason. I was certainly meant to come across this website. The universe is listening to me and my worries. I don't know what the future holds, but I'm ready to blindly trust it.