Longevity is powered by Vocal creators. You support
Jessica Herring
by reading, sharing and tipping stories...
more
Longevity is powered by Vocal.
Vocal is a platform that provides storytelling tools and engaged communities for writers, musicians, filmmakers, podcasters, and other creators to get discovered and fund their creativity.
How does Vocal work?
Creators share their stories on Vocal's communities. In return, creators earn money when they are tipped and when their stories are read.
How do I join Vocal?
Vocal welcomes creators of all shapes and sizes. Join for free and start creating.
To learn more about Vocal, visit our resources.
Show less
Clean Eating Breakfast Recipes
Quick on time and want a healthy breakfast? Give these clean eating breakfast recipes a chance.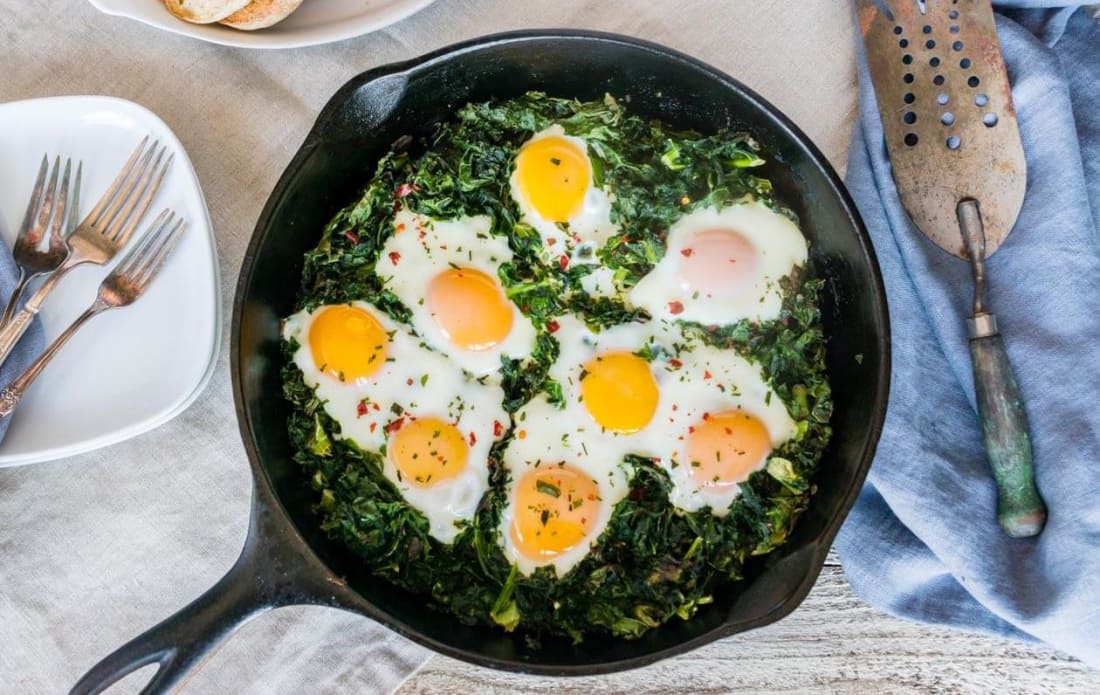 Instead of having an order of pancakes or sweet pastries try these tasty and easy clean eating breakfast recipes. These meals are super easy to make and very rich in nutrients. As opposed to eating a high amount of calories and carbohydrates in the morning, you should have a clean eating breakfast filled with protein. You will notice your energy level increase and you will have an easier time staying on a diet. Whether you are constantly rushing in the morning or have ample amounts of time there is no excuse not to try these healthy clean eating recipes. Your body will be glad you're choosing to eat protein in the morning and not fatty and sugary foods, which can actually make you hungrier. 
Mixed Berry Cobbler Smoothie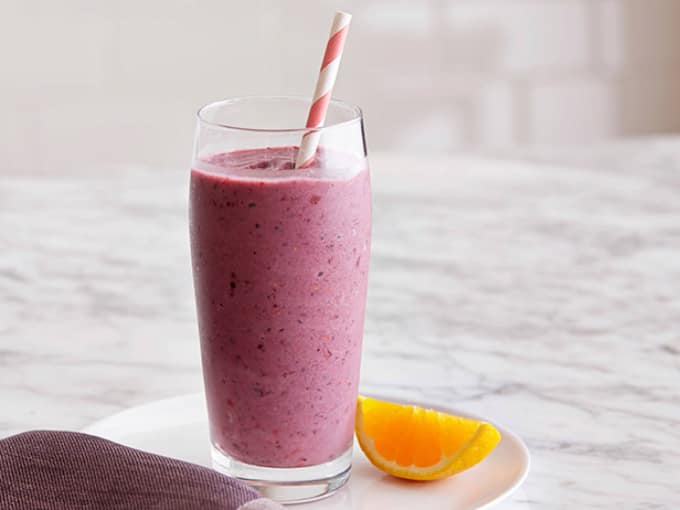 This delicious breakfast meal is great if you are striving to lose weight or want a healthy alternative to the fatty and sugary breakfast foods. This smoothie is very tasty and extremely healthy. It is one of the food hacks for being a healthier person. You will start your day feeling energetic and satisfied if you have this clean eating meal for breakfast. Learn how to make mixed berry cobbler smoothie here. 
Almond Banana Spice Smoothie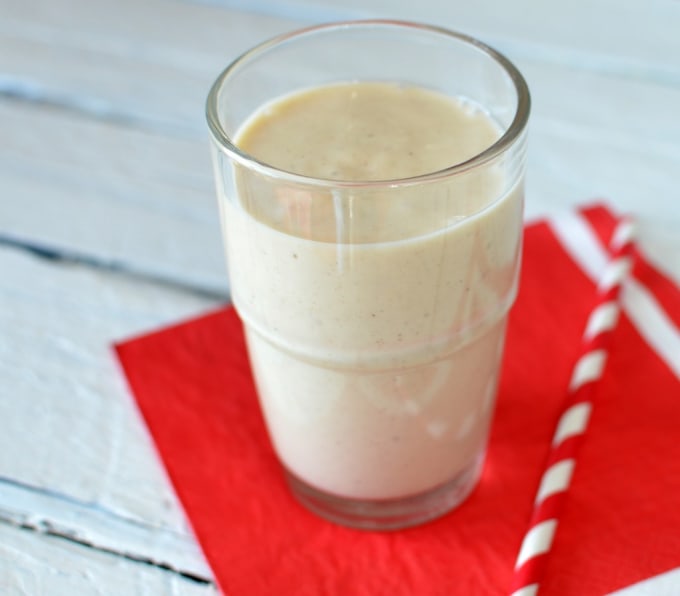 This breakfast is high in protein and very filling. It's one of the most simple clean eating breakfast recipes. You combine a variety of fruits with milk, almond butter, tofu, cinnamon, hemp seeds, vanilla extracts, honey and rice in a blender and have a nutritious and flavorful breakfast. This breakfast is a healthy and smart way to start your day. Get the almond banana spice smoothie recipe here. 
Sweet Potato Waffles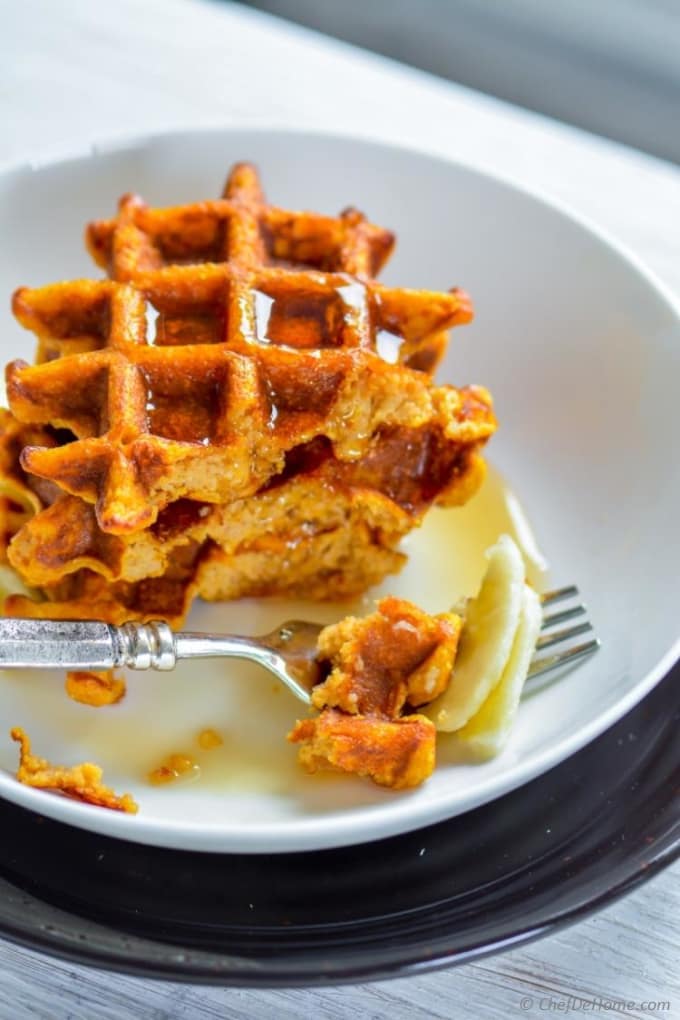 These delicious and healthy waffles are a great way to start your day. Sweet potato waffles only take 15 minutes to make. This is one of the easiest clean eating breakfast recipes and will definitely please your taste buds. You can top these tasty waffles with blueberries to give it a fruity taste. Learn how to make sweet potato waffles here. 
Warm Honey Oats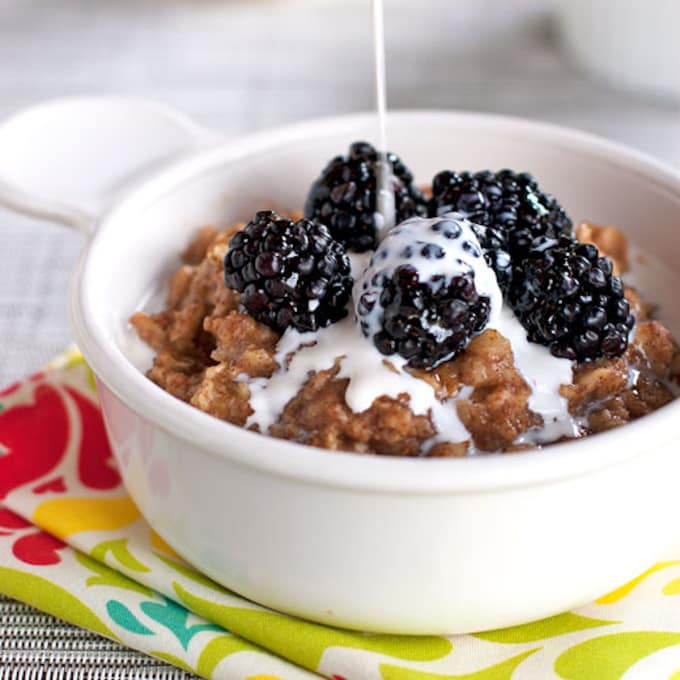 If you're craving fiber and an easy and healthy breakfast, then this is one of the most satisfying clean eating breakfast recipes. This high-protein breakfast is delicious and very simple to make. With ease, you will have a tasty and nutritious meal. Get the warm honey oats recipe here. 
Baked Eggs with Herbs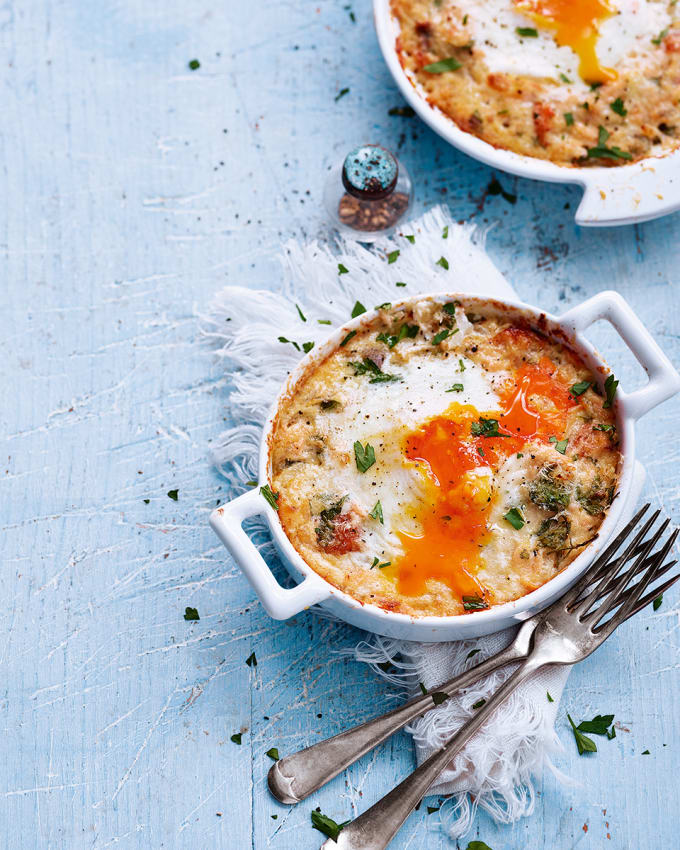 If you are a victim of constantly overeating and not knowing moderation then this is one of the most helpful clean eating breakfast recipes. This dish is simple and tastes delicious with fruit and a side of toast. These baked eggs are cooked to perfection and will give you protein and taste delectable. You will have a large amount of energy after this meal since eggs are one of the best foods to eat in the morning. Try the baked eggs with herbs recipe here.  
Smoked Trout and Spinach Scrambled Eggs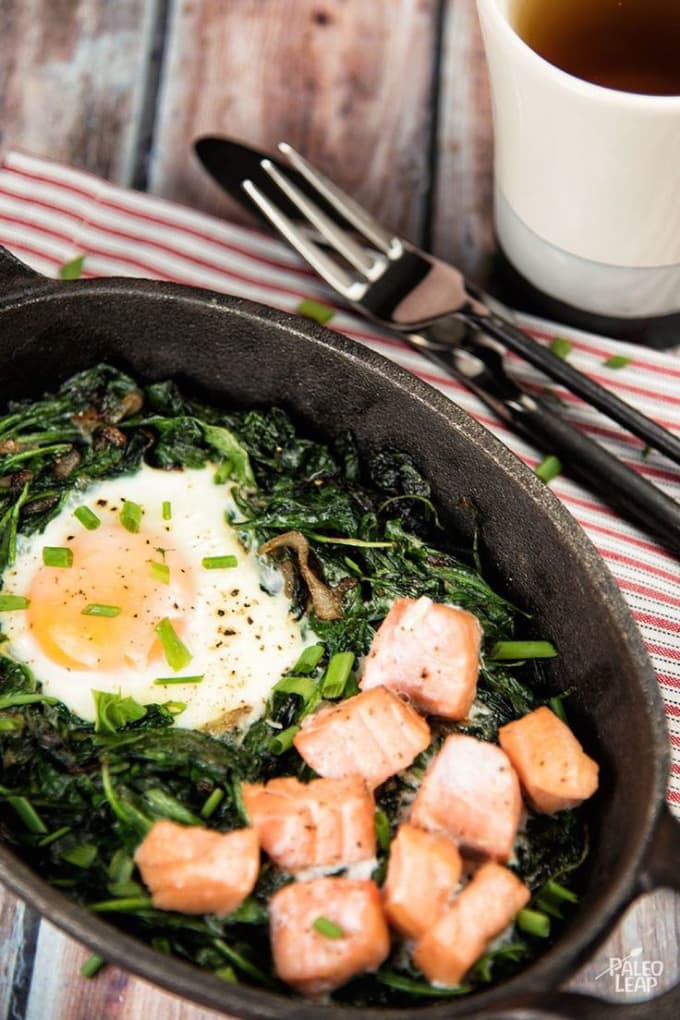 Jazz up your regular scrambled eggs with spinach and smoked trout. This is one of the most useful clean eating breakfast recipes for people who are looking to eat healthy and want to start their day with protein. These fantastic eggs taste great with a side of toast. For people who are in a rush in the morning, this breakfast only takes 15 minutes to make. Learn how to make smoked trout and spinach scrambled eggs here. 
Ricotta and Yogurt Parfait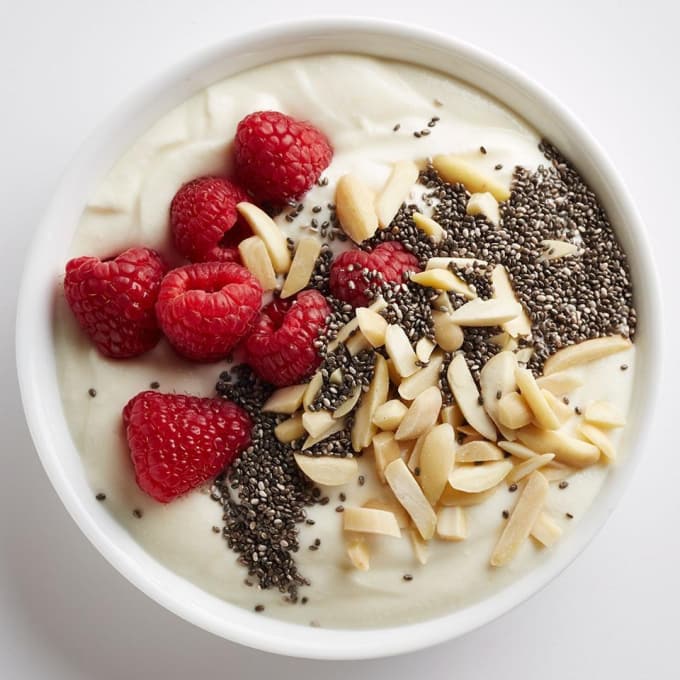 This clean eating breakfast dish is perfect for people who want to eat healthier and often found themselves running out the door in the morning. All you need is Greek yogurt, ricotta, fruit, almonds and seeds. This delicious meal should be on your list of best clean eating breakfast recipes. Try this ricotta and yogurt parfait recipe. 
Cherry Breakfast Rice Bowls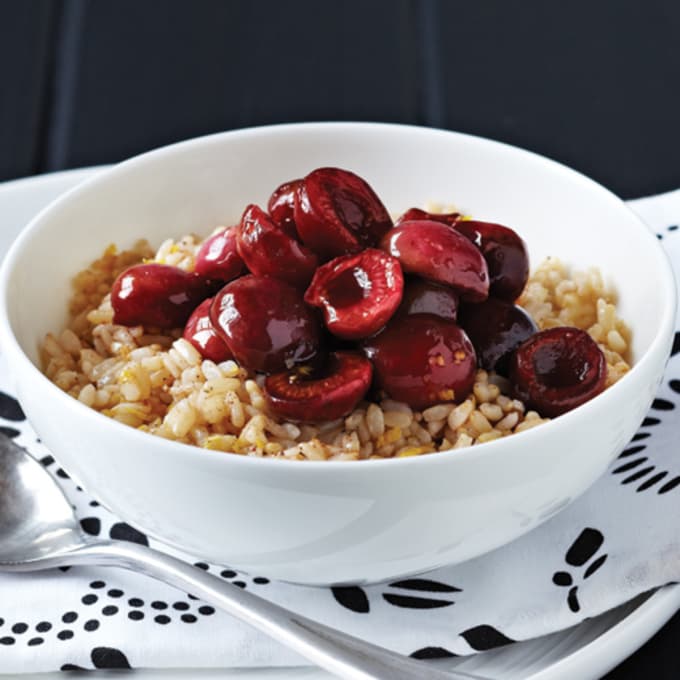 This is one of the most nutritious clean eating breakfast recipes since it's gluten-free and combines brown rice, safflower oil, cinnamon, orange zest, salt, milk, maple syrup, vanilla extract, stevia and unsweetened cherries. This breakfast meal is flavorful and can be made in only 20 minutes. Get the cherry breakfast rice bowls recipe here. 
French Toast with Dark Cherry Citrus Topping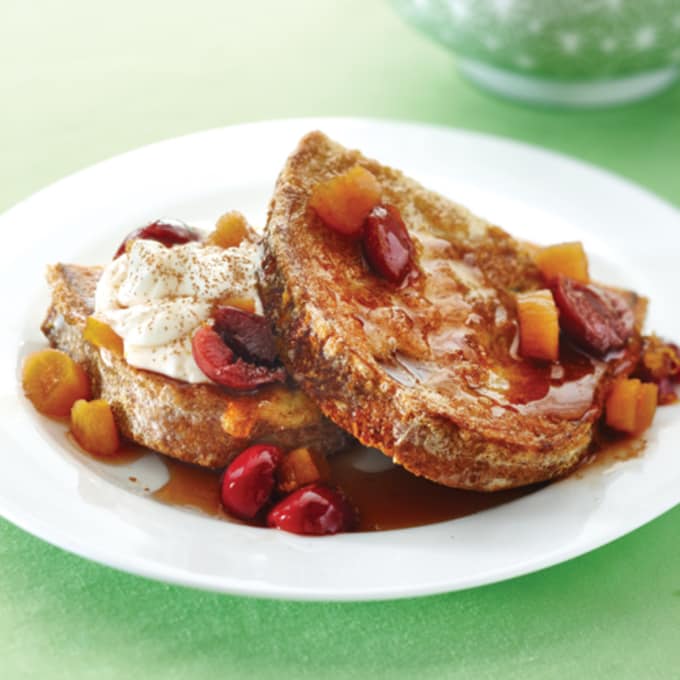 This french toast is delicious and healthy. In only 17 minutes you can have a fantastic plate of french toast with cherries, apricots and Greek yogurt. This meal will energize you and satisfy your morning hunger. When you're eating this dish you won't even realize it's not regular french toast since it's flavorful and tasty. This is one of the greatest clean eating breakfast recipes since you can enjoy french toast and not have to worry about calories and carbohydrates. Learn how to make french toast with dark cherry citrus topping here. 
Banana Oat Protein Muffins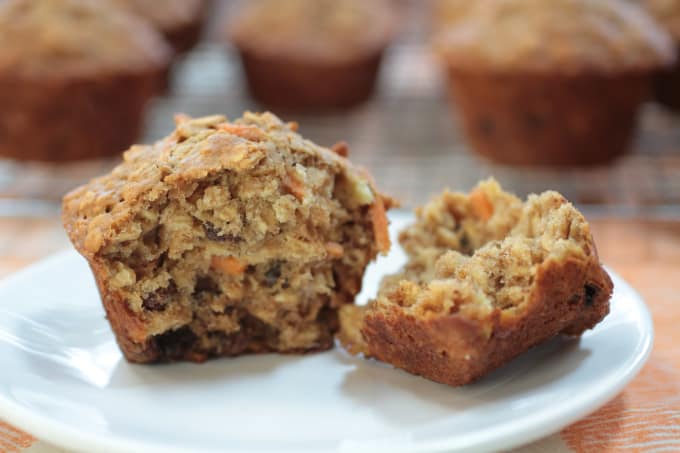 These moist and flavorful muffins are healthy and easy to make. In no time you will have sweet and divine muffins to help you kick-start your day. If you enjoy muffins and are craving more protein in your diet journey, then this is one of the most rewarding clean eating breakfast recipes. The chewy muffins will immediately remind you of banana bread and be a favorite for you among breakfast foods. Try the banana oat protein muffins recipe here.