Longevity is powered by Vocal creators. You support
Mackenzie Lu
by reading, sharing and tipping stories...
more
Longevity is powered by Vocal.
Vocal is a platform that provides storytelling tools and engaged communities for writers, musicians, filmmakers, podcasters, and other creators to get discovered and fund their creativity.
How does Vocal work?
Creators share their stories on Vocal's communities. In return, creators earn money when they are tipped and when their stories are read.
How do I join Vocal?
Vocal welcomes creators of all shapes and sizes. Join for free and start creating.
To learn more about Vocal, visit our resources.
Show less
Best Yogi Instagrams
Allow yourself to feel inspired with the best yogi Instagrams.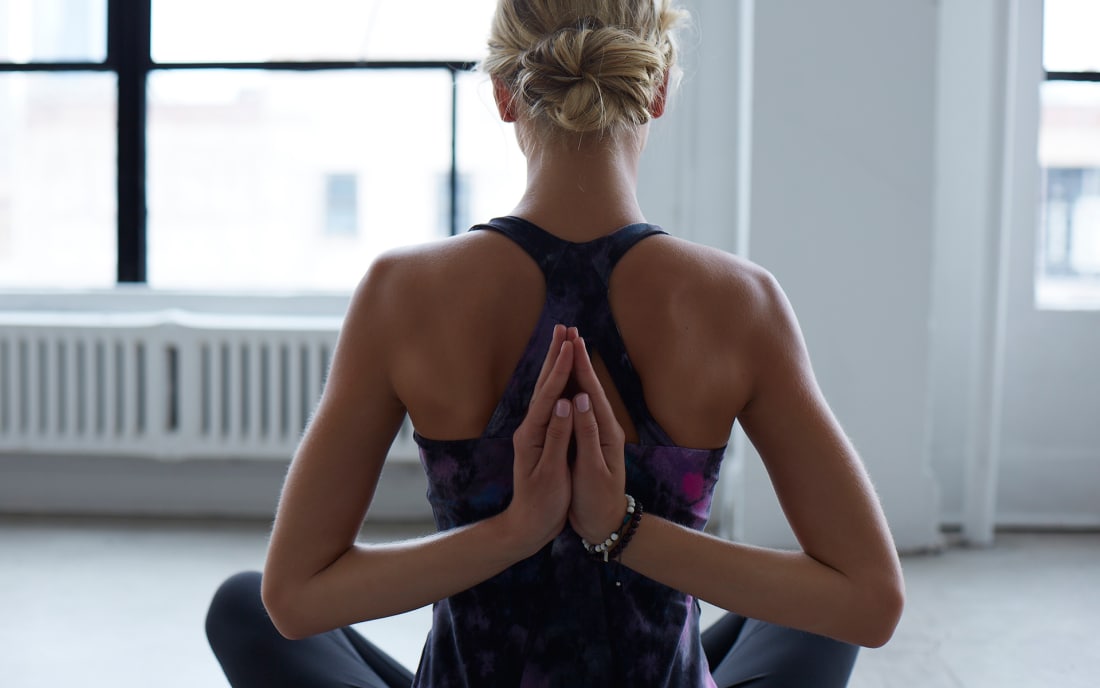 Whether you're looking for inspiration, instructional videos, or just some good old fashioned yoga fun, these yogi Instagrams will make a great addition to your feed. We've known it for a while now—yogis just aren't like everyone else. While our non-yogi friends use Instagram to snap selfies and culinary creations, we can be found marveling at the insane asanas mastered by the yogis of Instagram. The best yogi Instagrams are chock full of mastered poses, inspiration, and the feeling of community in the realm of yoga.
Stephanie Birch
Stephanie Birch is a Sacramento, CA yoga instructor. Having spent most of her life in northern California, this is a woman whose roots are richly planted in the California sun, sand, and sea. Stephanie is a creature of creation: living, loving, mothering, teaching, photographing, writing, and playing. Her yoga journey began with a lot of fear. Quite certain yoga wasn't for her, Stephanie was dragged into her first class expecting yoga to be nothing more than another fitness trend. She ended up spending most of that class shaking, sweating, shallow-breathing, and sinking in child's pose. Emotions swirled as she begged for the class to end, thinking, what was this yoga thing? Eventually, 'this yoga thing' turned into a life-saving thing. Yoga changed from just a way to sweat into a new way of life. There was a connection between mind, body, and soul that Stephanie hadn't discovered before and so began her study of the practice, eventually turning into her teaching, connecting with the community and give back by sharing this practice she owes her new found life and serenity to.
Shawn Rae
Shawn Rae is dedicated to inspiring intentional body-awareness, true confidence, sensuality and unconditional self-love. This Florida native is a yoga instructor, writer, model and creative director based in Orlando. With a passion for the anatomy of movement, intricacies of alignment and the marriage of the two, Shawn was drawn to yoga first in the technical sense then in the feeling of the practice. Since completing her teacher certification in 2014, Shawn Rae has dedicated her life to observing and studying the endless facets of mind, body, soul and spirit. Shawn Rae hopes to provide her students with the space to explore their depths, truths and highest purpose. Along with her love of yoga, Shawn Rae is also a raw foodist and posts tons of information on that, as well as posting under the tag #womenpoetry for inspirational posts and poses. In 2016, she followed her dream of expanding her teachings to an international level by hosting her first yoga retreat in Nicaragua. Whether in yoga or in any other aspect of our lives, Shawn Rae believes we should be fearless in the pursuit of what sets your soul on fire.
Dee Moi
Dee Moi is a jet-setter, contortionist, and model, as well as being a yogi. As an artist, yoga teacher, jewelry designer, gemstone collector, ice climber, cyclist, mother, and self proclaimed master procrastinator, Dee is a lover of love and all things bright. As she is also a model, Dee posts some photos from shoots, but those are almost always accompanied by yoga poses in the modeling outfits. She also posts under the tag #playwithdee, inviting her followers to share in this yoga journey with her. Dee is not afraid of nudity and embraces every aspect of her body and encourages everyone to do the same. Her muscles are things of inspiration! Many posts on this yogi Instagram also comes with an inspiring story and lots of positive and motivational words regardless of whether or not you are a practicing yogi.
Pat Bailey
Pat Bailey is the gift you need if you need your spirit filled, your soul hugged or your body embraced with love. Pat has a warmth that can make a stranger an instant friend and an acceptance of people for exactly who they are without judgment. Any time spent working with her, learning from her, or growing with her is time well spent and life affirming. Her love is big and is beautiful and she is filled with positive energy, inclusiveness and kindness. A bright light in the yogi world where it is easy for a beginner to feel left out, Pat encourages everyone equally with her smart, resourceful, and thoughtful methods of teaching. The word "muse" has been used to describe Pat, or "PB" as her friends call her. In 2013, her blog gained recognition for being one of the most authentic and creative blogs of the year and she now also shares her authenticity, creativity, and bold honesty with the yogi Instagram world daily. In July 2014, Pat was added to Instagram's Suggested Users List for being a "model Instagrammer." In addition to yoga, Pat is an avid cyclist, being featured in numerous cycling publications and most recently combining her love of riding with her passion for yoga.
Caitlin Turner
Caitlin Turner, widely known by her yogi Instagram name of GypsetGoddess (gypsy + jet set = gypset), is a yoga teacher, blogger, self proclaimed mischief maker, and host of the television show "Yoga Bliss" on The Indonesia Channel. Caitlin is unapologetically and unabashedly herself. Based in Scottsdale, Arizona, she is a nomad at heart, gypsetting around the globe teaching yoga, writing, making mischief, and snapping photos along the way. Caitlin's goal is to inspire people to follow their dreams and live lives that they love. She utilizes social media as a powerful tool to encourage, inspire, and enlighten the world with her photos, tutorials, and commentary. Don't be surprised when you see her doing "king pigeon" while riding an elephant, or cartwheeling across some dusty desert plane. She is undeniably, one of a kind. Caitlin's ridiculously perfect yoga postures, unique outfits, and positive vibes are inspiring to everyone who sees them. For those unsure they can ever be yogis, Caitlin says, if you are breathing, you can do it. Yoga, is not about how flexible, fit, or "awakened" you are, but is, instead, a self practice which allows you to grow and expand into a more conscious, holistic, human. If you can talk, you can sing. If you can walk, you can dance. If you can breathe, you can yoga.
Monkey
LA-based yogi, Monkey, has a playful, "come as you are" account. Though her real name is Dawn, she received the nickname Monkey just a few years ago. That name fueled her journey into the world of yoga. Prior to yoga, she maintained an active lifestyle enjoying surfing, running, cycling and participating in various races. Dawn only took her first yoga class in 2011 when a friend encouraged her to try yoga to improve her flexibility and balance. Monkey believes that anyone can do yoga. Yoga starts by taking that first full deep breath, feeling it in your body and then moving in a way that feels good for you. Her love for traveling, exploring new places, and always finding a way to make people smile caused her to become a certified teacher in 2014. As a teacher, her intention is to bring a playful spirit that will inspire, motivate and guide you from her heart to yours on your own yoga journey. Along with yoga, Monkey is also a promoter for Fed By Threads, a sustainable apparel company that helps provide meals to Americans in poverty.
Mandy Vazquez
While you might think Mandy has some strange love for Martinis or a drinking problem, Martini is just her maiden name. A registered yoga teacher, aerial and acro yoga teacher and a model, Mandy is based in Los Angeles, California. She is originally from Gothenburg, Sweden, a harbor city famous for their never ending coffeeshops, Volvo, music, film, festivals and sport events. At only nineteen-years-old she set off on her own with two overfilled suitcases, her paperwork, visa, a dictionary, and a mind set on concurring the fashion industry. She started taking yoga classes to broaden her views and have more under her belt and ended up falling in love with yoga. After five years of practice, she received her teacher certification. Once a registered yoga teacher and because of her love for acrobatics, she finished her aerial yoga teacher training a year later.
Talia Grace Peretz
Talia is fascinated by our pale little blue dot in the universe and its miraculously impossible balance that allows for such lush variety of life and love. Born in Israel and raised in New York, Talia was introduced to yoga and meditation at the early age of six, when her mom used these practices to beat lymphoma. Talia went on to spend years studying under master yoga instructors. An artist, teacher, and speaker, Talia is a modern yogi, who lives the practice and uplifts tens of thousands of followers daily through her yogi Instagram account. She strives for balance and incorporates the timeless teachings of the eight limbs of yoga into her daily life and believes that with a joyful heart and an open mind, anything and everything is possible. In the studio, she is known for her pinpoint assists, her electric vinyasa flows infused with breath work, balance and inversions. Her backbends are uncanny and unrivaled, and her ability to teach them to anyone, even more so. Talia is fascinated by how the practice of yoga can transform anyones narratives into a story of love and self-realization.
Laura Sykora
Laura began her yoga journey many years ago as an addition to her existing workout routine. With a background in gymnastics and cheerleading, yoga wasn't a huge step into the unknown for her. The main focus in her yogi Instagram and yoga practice has been involving her family. She connects with her husband through ACROVINYASA and she loves to teach her kids new poses. Laura loves to be upside down, whether it is on her hands, arms or head and her playful nature and fun personality shines through during her classes where laughter is not only expected but it's a must. Laura is also a Stand Up Paddleboard instructor. Laura's mission is to provide an amazing yoga experience in an atmosphere that is fun and playful, yet challenging. She takes her yoga seriously, but herself lightly. After all, laughter is one of the best remedies.
Kerri Verna
Kerri is a yoga instructor who loves to teach on the beach! Her gorgeous beachside photos and her sunny personality is what makes her so amazing. Kerri has an incredible social media following of over one million Instagram followers and shares her love for yoga and photography via social media. Kerri brings her unique, fun and inspiring personality to every class she teaches. She has plans to teach retreats and workshops all over the world. Her events are fun and make people feel like they too can do things they never dreamed possible. Her positive attitude shines through in her yogi Instagram showing difficult poses. As advanced and challenging as her asanas are, she makes them look doable and rewarding, inspiring her followers to push themselves just a little bit further each time they practice. When not traveling the world, Kerri can be found in West Palm Beach teaching her well known beach yoga class. On top of her classes and retreats, Kerri also channels her teachings online, posting monthly yoga challenges and tons of videos, tips, and even started a second Instagram, @new2yoga, with beginner options to help those just starting on their yoga journey or for those having difficulty with certain poses.