Best Sulfate Free Shampoos 
Sulfate free shampoos can provide healthy hair for the curly headed to the sleek and shiny.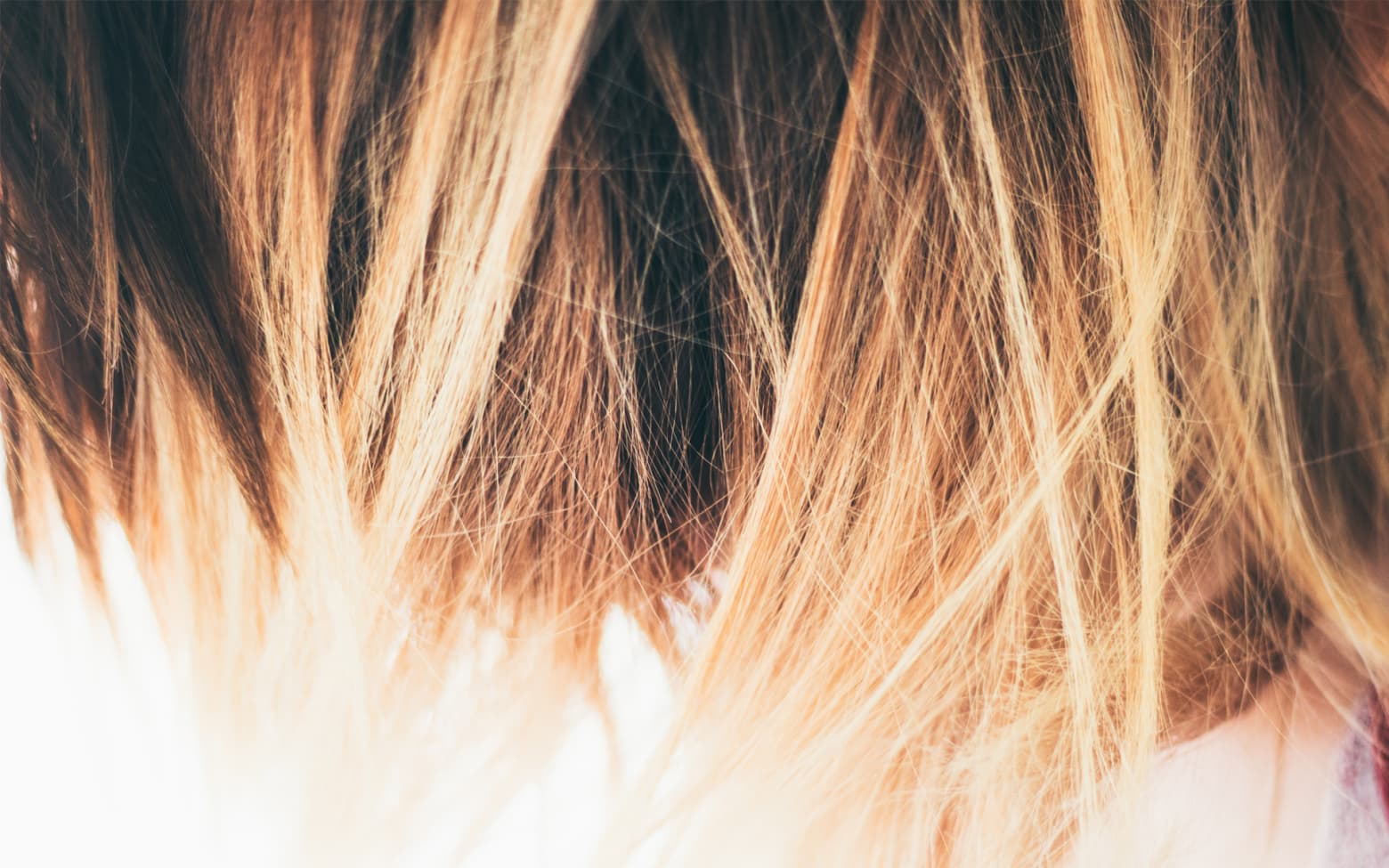 Has the hairdresser recently recommended that you switch to a sulfate free shampoo? They may be onto something. What exactly are sulfates and why are they in shampoo? In the most basic terms, sulfates are very harsh cleaning chemicals that are added to shampoos to make it extra foamy and get hair super clean. This sounds great but the problem is that sulfates clean so well that they also strip away all of the good things in hair. You end up with dry, damaged hair that's dull and lifeless. On top of that, sulfates are highly toxic to your body and are known to cause eye and scalp irritation. Yikes! Do you fear you will never be able to let go of your favorite shampoo? Don't worry, there are dozens to choose from and we've picked out some of the best sulfate free shampoos on the market.
Caviar Repair Instant Recovery Shampoo by Alterna Haircare 
Designed specifically to repair damage, Caviar Repair Instant Recovery shampoo by Alterna Haircare is excellent for those needing extra help with dull, lifeless hair. It is not only a high quality product, but is free of sulfates, parabens, and synthetic color. As an added bonus, it comes with a variety of other supporting products, including a fill and fix treatment masque for lengthening hair and a scalp elixir, re-texturizing protein cream, a multi-vitamin heat protection spray, and a split ends mend. Caviar seems like a strange ingredient, but it rebuilds strength by mimicking the hairs natural proteins leading to softer, shinier, and less frizzy hair. Caviar is also rich in omega 3 fatty acids, which helps moisturize and strengthen hair. You can find this shampoo and its supporting products at Sephora.
Bamboo Fiber-full by OGX
For a very affordable option, Bamboo Fiber-full by OGX is at the top of the list of best sulfate free shampoos in terms of affordability. The bamboo fibers attach to your hair to add volume and thickness to each strand. OGX also follows strict sustainability practices, which is one of the reasons they chose bamboo for this product. Not only is bamboo excellent for your hair, it is also one of the fastest growing plants in the world, making it an excellent sustainable option. If bamboo isn't your thing, OGX sulfate free shampoos come in a wide variety of scents. Known for using exotic ingredients like awapuhi ginger, tsubaki blossom, and kukui oil, this line definitely has something for everyone.
Pure Renewal by Aveeno
Seaweed extract makes Aveeno Pure Renewal shampoo one of the best sulfate free shampoos. As with many botanicals, seaweed is packed with vitamins and nutrients that naturally nourish the hair. Instead of using harsh chemicals that strip away at fragile strands, Aveeno bottles the power of Mother Nature to balance your hair's natural oils and gently soften and moisturize hair. Aveeno's active naturals seaweed extract and Natrasuf technology uses the purest ingredients to infuse hair with essential vitamins and nutrients. It is scientifically proven to take your hair care to the next level. Aveeno has a long history of creating natural products with ingredients sourced from nature and they partner with leading health professionals and scientist to ensure that every product is safe, effective, and natural.
Coconut and Hibiscus Curl and Shine by Shea Moisture
What about all the curly-headed beauties out there? Don't worry; Shea Moisture has an option just for you! The Coconut and Hibiscus Curl and Shine shampoo is packed with natural ingredients that keep those curls beautiful and manageable. No more out of control curls or frizz. Certified organic Shea Butter gently cleanses hair to restore shine and improve hair health. Hibiscus flower doesn't just smell great; it also improves hair elasticity and prevents breakage. Aloe leaf juice, another prominent ingredient, is known for soothing and softening the skin to promote a healthy scalp while infusing hair with vitamins and essential fatty acids. This sulfate free shampoo is pretty affordable.
Rose & Chamomile by EO
If you are looking for a shampoo that can protect your hair from even the harshest environmental conditions, look no further than E.O. Botanical Protective Rose and Chamomile shampoo. Vitamins and minerals and coconut derived cleansers form a barrier to protect fine, sensitive hair from damage while vitamin E builds strength and softness. The natural essential oil blend of rose, chamomile, bergamot, and grapefruit turns every shower is an aroma therapeutic experience. E.O. products take healthy shampoo to the next level. The natural blend of green tea and sunflower extracts keep color from fading. Not only is their shampoo sulfate free, but it is also certified organic, non-GMO and gluten free. Their motto, "love life, live clean," really captures what this company is about.
Rosemary Mint by Aveda
Aveda makes the list of best sulfate free shampoos with their wakening and invigorating Rosemary Mint shampoo. Rosemary and peppermint extracts awaken and invigorate the senses with just the right amount of tingle and fill your shower with the delicious essence or pure plant extracts. Besides smelling great, it includes morikue protein sourced from the Peruvian rainforest to nourish and strengthen hair. To save money and plastic, Aveda offers the option of purchasing their shampoo in a liter size. But, if bulk isn't your thing, don't worry because Aveda uses recyclable packaging in all of their bottles.
Pure Volume by Pureology
The Pure Volume shampoo by Pureology is perhaps one of the best sulfate free shampoos used extensively by salons. This shampoo cleanses deeply, removing impurities that weigh hair down and sabotage volume. Pureology lifts at the roots and strengthens strands while simultaneously locking in moisture. Gentle cleansers clean hair while respecting fine, fragile strands. Is tangling causing unnecessary breakage? Eucalyptus and wheat protein help eliminate this problem by smoothing out the hairs surface to reduce tangling. Best known for protecting color with their patented Antifade Complex, Pureology guarantees no fading color or your money back.
Super Shiny Mango by Burt's Bees
Burt's Bees, the company best known for its amazing lip balm, also has one of the best sulfate free shampoos. The Super Shiny Mango shampoo is 99.7 percent natural, so no fear of chemicals with this product. Specially fortified with mango seed oil and fig extract leaves hair feeling super soft and shiny. Mangos are chalk full of vitamins and minerals, so why not put it in shampoo? The company believes that skin is alive and should be treated as the delicate, precious organ that it is. For this reason, Burt's shampoo is designed to nourish and feed the skin and give it the strength to remain healthy.
Natural Shampoo by Puracy
Puracy has just come out with Natural Shampoo and it is stunning! It is free of over 10 toxins, including sulfates. For those with allergies, this shampoo is hypoallergenic and gluten-free. For our animal loving friends, it is also vegan and never tested on animals. They have just one shampoo formula that is approved for all hair types making it one of the overall best sulfate free shampoos. Flavored with citrus, mint, bergamot, peppermint, and eucalyptus, this shampoo is full of vitamins and smells great. The formula is organic and meets food-grade standards to ensure complete safety around pets and children. One bottle will get you over 60 washes.
This list includes some of the best sulfate free shampoos, but there are still tons of other great options out there. With so many high quality, affordable sulfate free shampoos, why not make the switch? Your hair and body will thank you for it. Don't continue to fall for the misleading advertisements with their bouncy haired models. Sulfates will do nothing but strip your hair of its natural moisture and harm your health. Just as harsh laundry detergent fades color in clothing, so sulfates fade precious hair color. Gentle cleansers are a much safer and healthier option and are widely available in more natural forms. Give this list a try and get the happy, healthy hair that you deserve!