Best iPhone Fitness Apps to Beat Cabin Fever
Feeling the post-holiday slump? Lethargic? Unmotivated? Re-energize yourself with the best fitness apps to beat cabin fever.
The best way to slide out of a cabin fever slump is to get moving, find natural sunlight, and engage in cognitive activity - and there's no better way to do that than with the best fitness apps to beat cabin fever. This isn't to say you should run a marathon, any bit of additional movement can make a huge difference in your life. The best apps to beat cabin fever can help you incorporate more activity, in fun and simple ways, into your everyday life.
PEAR Personal Coach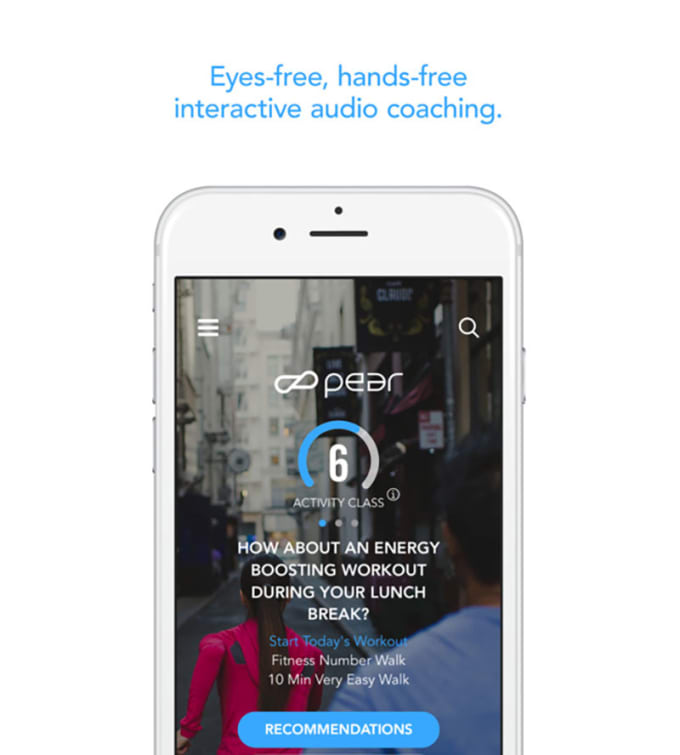 Want a personal trainer but lack the budget for it? PEAR personal coach is a great option for you. With hundreds of audio workouts you have the ability to choose from a variety workout levels and coaches in order to find the one that works for you. Special coaches include famous trainers like Olympian Deena Kastor and the cheerleading coach for the Dallas Cowboys, Jay Johnson. The basic version of the app is available for free and premium memberships can be purchased for around $30 per year. Android or iPhone, this app is ready to help you beat cabin fever.

Sworkit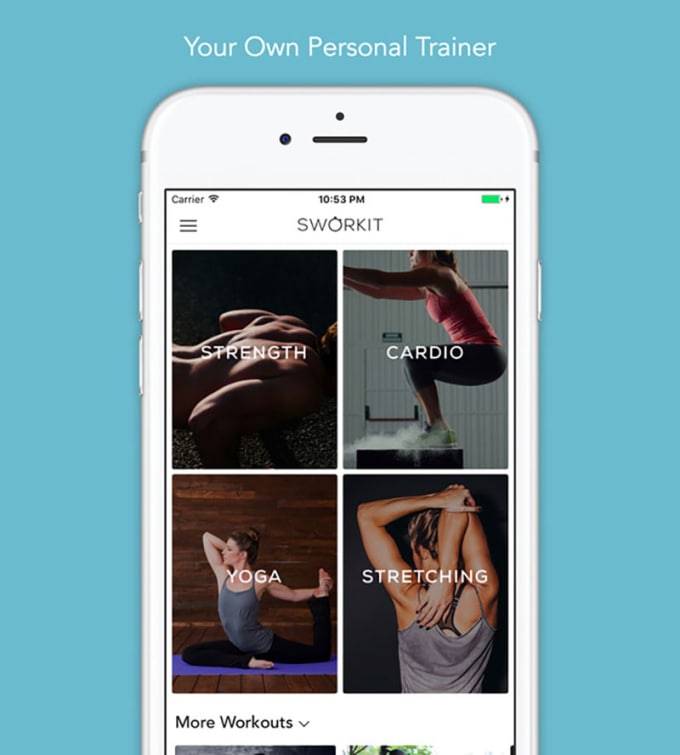 If for nothing else, try this app for it's fun name, a combination of the words "Simply Work It." With over 200 types of exercises, including a kid-friendly option, this diverse app provides something for everyone at any level. The app gives you the ability to choose workouts based on length, limitation considerations, or target areas. Videos of exercises are demonstrated by professional personal trainers. Randomization of the exercises also help make sure that your body doesn't get TOO used to a certain move, and keeps your workout fresh. Sworkit is available on all platforms, and hosts a free and premium version.
Pocket Yoga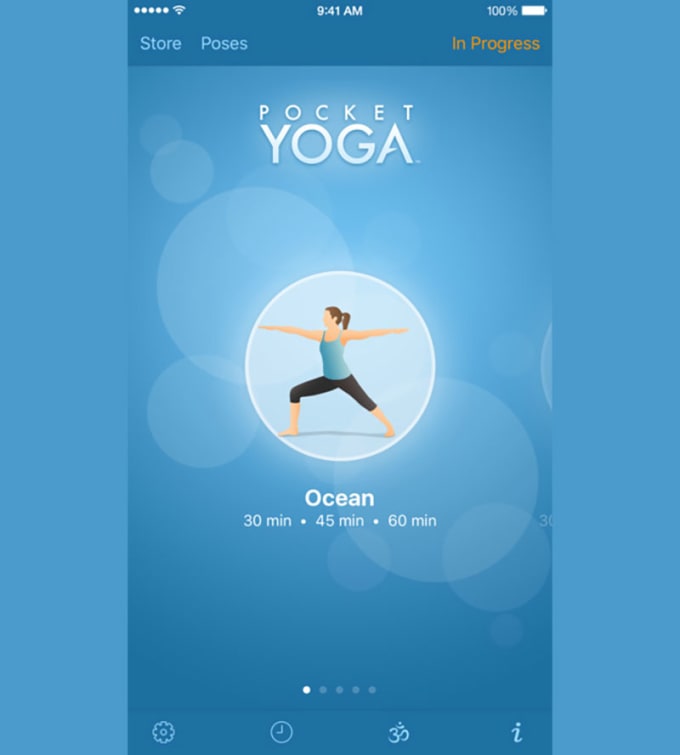 Pocket Yoga is truly one of the best fitness apps to beat cabin fever. For a one time, $3 price, you have access to over 200 yoga poses that you can take with you anywhere and anytime. This app is amazing for fighting cabin fever in a low pressure arena, without going to a high stakes yoga studio with veteran yogis who sleep in the pretzel position. Yoga is also a great option for breaking into exercise after a long time away, or even when you need to just switch it up. All poses are designed by experienced yoga instructors. Namaste!
Couch to 5K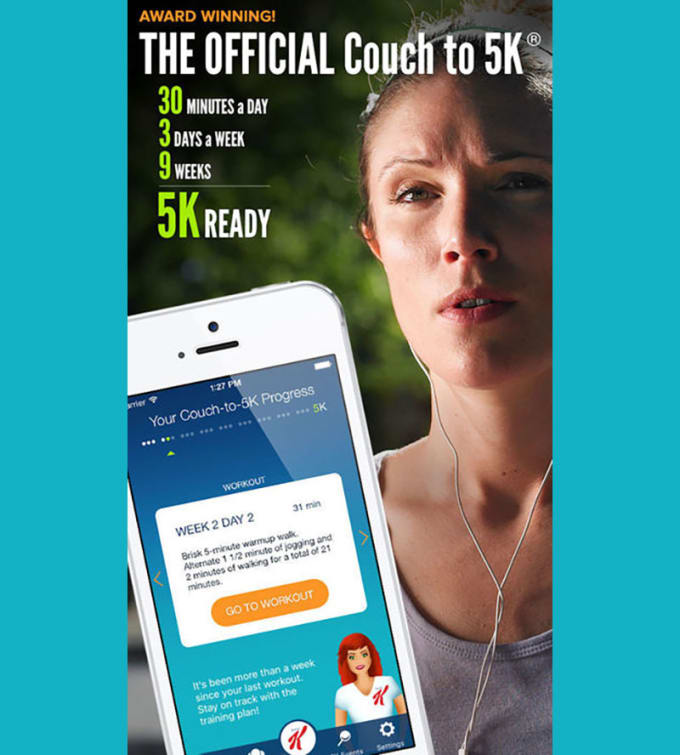 This app is exactly what it sounds like. A great New Year's Resolution/overall goal to kickstart or continue your fitness is to sign up for a race! For newbies and veterans alike, 5K's are so much fun and allow you to set an attainable goal, which always feels good to follow through on. The app will coach you to be able to train to finish a 5K in nine weeks, and offers a huge support community for it's thousands of users to support each other in a social way. The app costs $3, but then it's yours forever, and you can start training for all the 5K's your heart desires.

NFL Play 60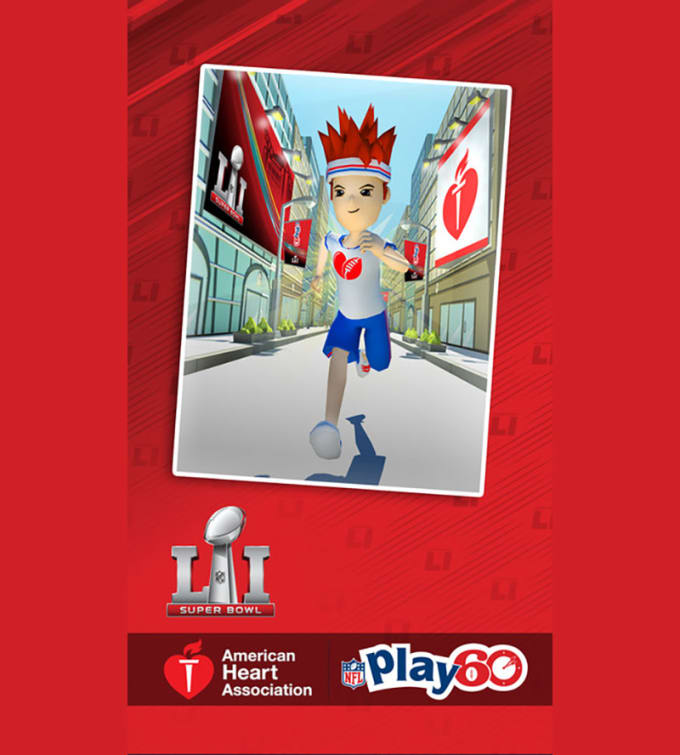 Bear with me here, but NFL Play 60 is one of the best fitness apps to beat cabin fever, for you or your kids. This free app was developed in conjunction between the National Football League and the American Heart Association. You get to play your own character in your own video game, and when you run and jump while holding your phone, your mini me does the same. Playing the video game allows you to collect coins that you can use to purchase NFL gear. This app is a great option for when the weather outside is terrible and even a jog around the block is unfeasible.

7 Minute Workout Challenge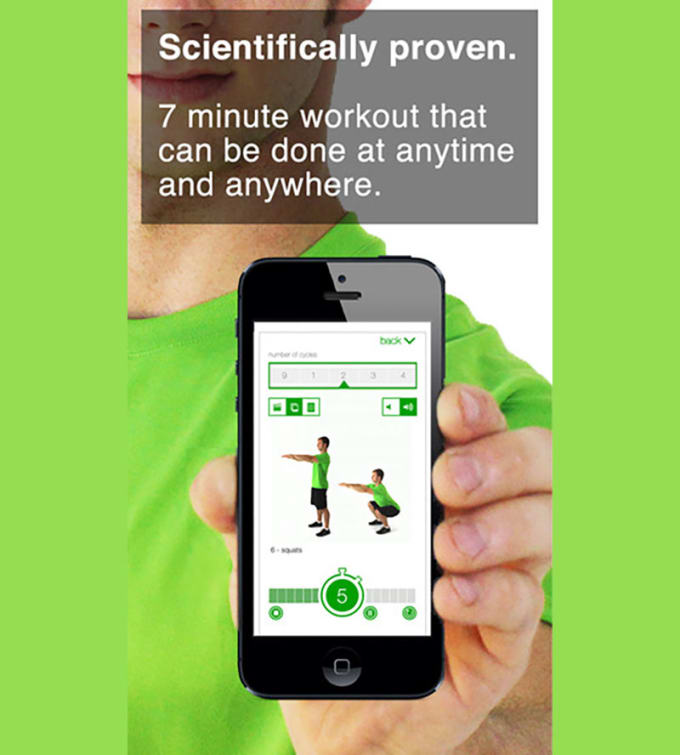 If you can't donate 7 minutes to yourself to beat cabin fever, you probably need to take a closer look at your schedule. Available on both Apple and Android products, 7 Minute Workout Challenge uses the science behind short bursts of high-intensity training, which supposedly stacks up to equal working out for over an hour. You do 12 exercises for 30 seconds, with 10 second rest intervals -- so if you're thinking about this app be sure you're ready to go hard. The exercises suggested are equipment free giving you the flexibility being snowed in sometimes requires.

Zombies, Run!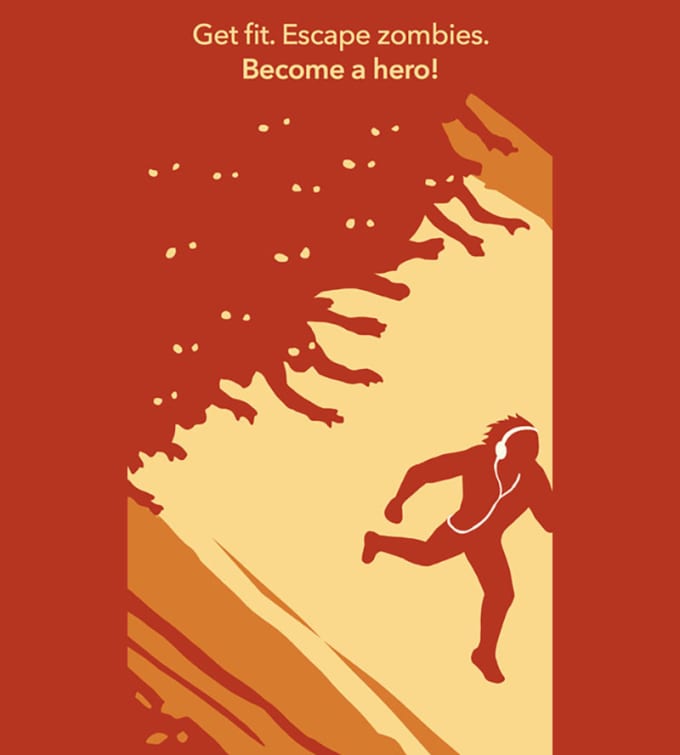 Doesn't the name of the app already convince you that this is one of the best fitness apps to beat cabin fever. This hybrid podcast/fitness apps is a running plan (more like a movement plan because you can use it just to walk) in which you are a survivor of a zombie outbreak, and your steps get you closer to safety in the form of collecting supplies for your base. With dozens of missions to try, and four seasons of entertainment, Zombies, Run! is sure to help you break out of your slump.

Just Dance Now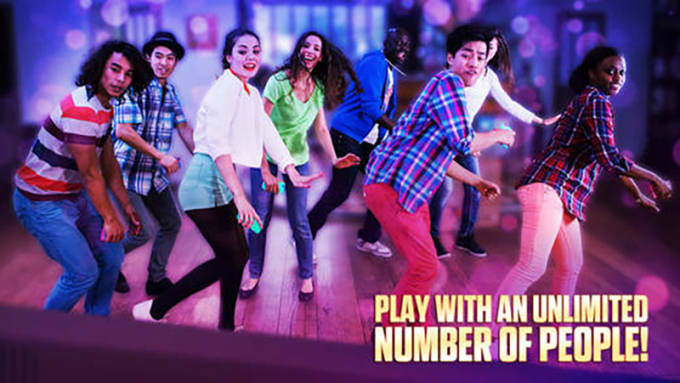 Do you remember the game Dance Dance Revolution? This app is it's sister creation that pairs your phone and your computer (or tablet device) to simulation the same experience you'd get from the game. With your phone as your hand controller, you match dance moves to win points. This app is a great option for beating cabin fever because it gives you the ability to boost up your movement inside the comfort of your own home. Snow-days have got nothing on your fitness goals.

Nike Training Club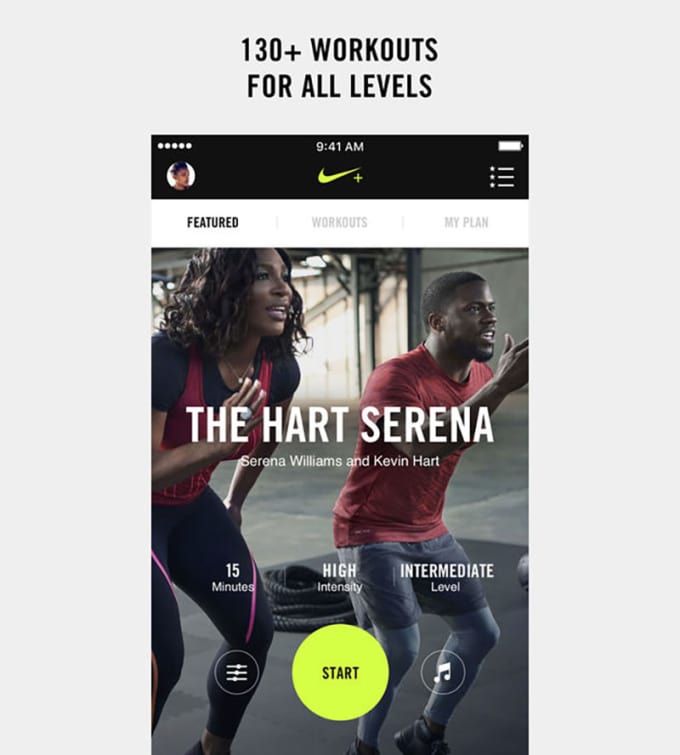 Following the trend of being able to workout while stranded in doors thanks to mother nature, check out the Nike Training Club app. With a huge variety of workouts, and trainers (with encouraging catchphrases!) the Nike Training Club app is a great option. You have the ability to narrow down on specific target zones, but they sneak in moves that work the rest of the body as well. Workouts are guided with audio and visual cues, and the more you do the smarter the app becomes at developing a fitness routine for you.

There are dozens of apps out there, but these are by far the best fitness apps to beat cabin fever. Winter is long and dreary, but even small incorporations of movement can do great things for your endorphin levels, and by association, your mood. Get a head start on your resolutions, and try one of the best fitness apps to beat cabin fever today.