Best Gear for Night Runners
If you have trouble finding time to exercise during the day, then finding the best gear for night runners could be the perfect fix.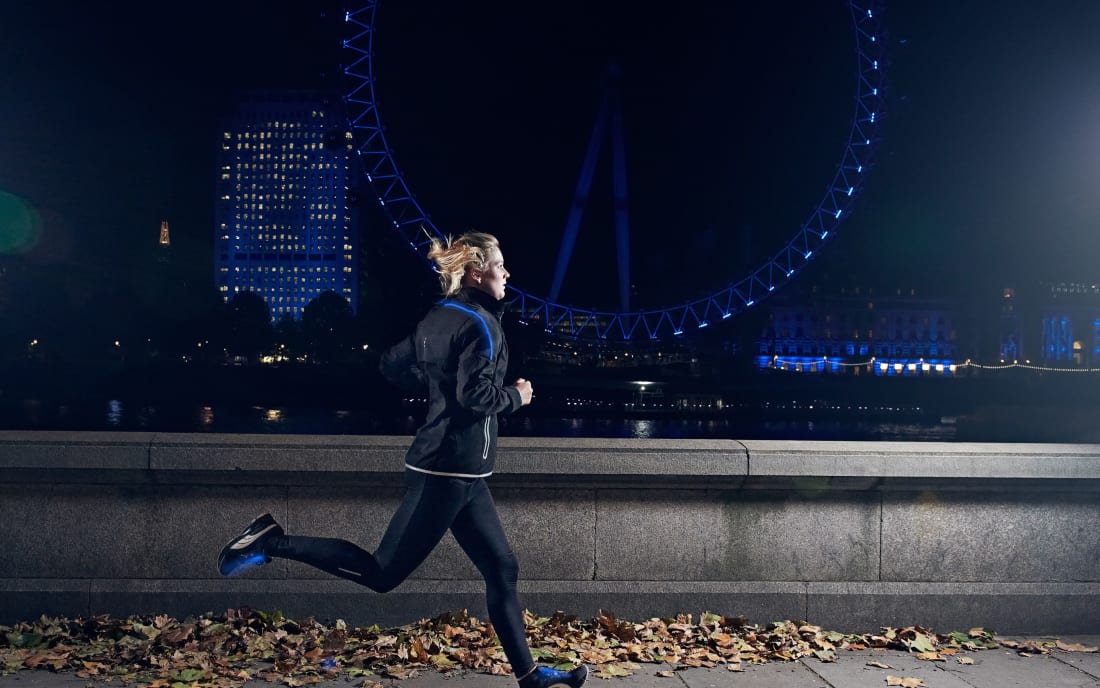 This rundown of some of the best gear for night runners will help you stay safe and have a more fulfilling experience if you decide to go for a late-night run. Running at night is not just a great way to get your exercise fix, it's also great for the mind and soul, as it can be an extremely peaceful activity. You'll also find that this gear for night runners is ideal if you like to head for an early morning jog.
Especially during shorter-day seasons, more and more of us find that our running time is dark, but once you get kitted up with the right equipment you'll find that it's just as enjoyable as running in the clear light of day—if not more so!
Reflective Clothing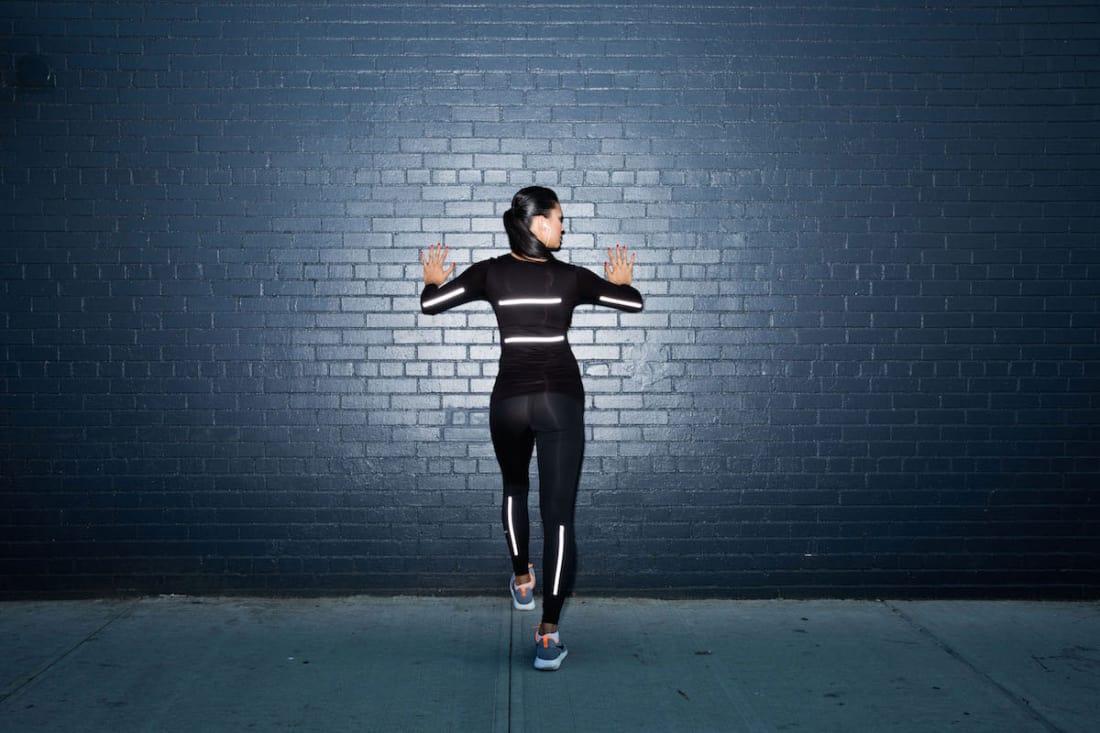 Upgrade your regular gym kit or running wardrobe with clothes that are designed to make sure that drivers and cyclists can see you while you run at night. Reflective tops are particularly important, as they'll generally have bigger reflective strips than trousers or leggings, although when it comes to night time visibility, it's really a case of the more the better.
There are plenty of options out there, so you don't necessarily have to spend a fortune to get high quality reflective clothing that will ensure you don't turn invisible in the dark. You'll also be able to find something to suit your own sporty style, since there are running jumpers, jackets, gloves, and even accessories like earbuds all made with reflective strips—leaving you with no excuse not to brighten up your running apparel. We recommend the 247 Viz Reflective Vest or the MotoRun Women Reflective Running Leggings.
Head Torch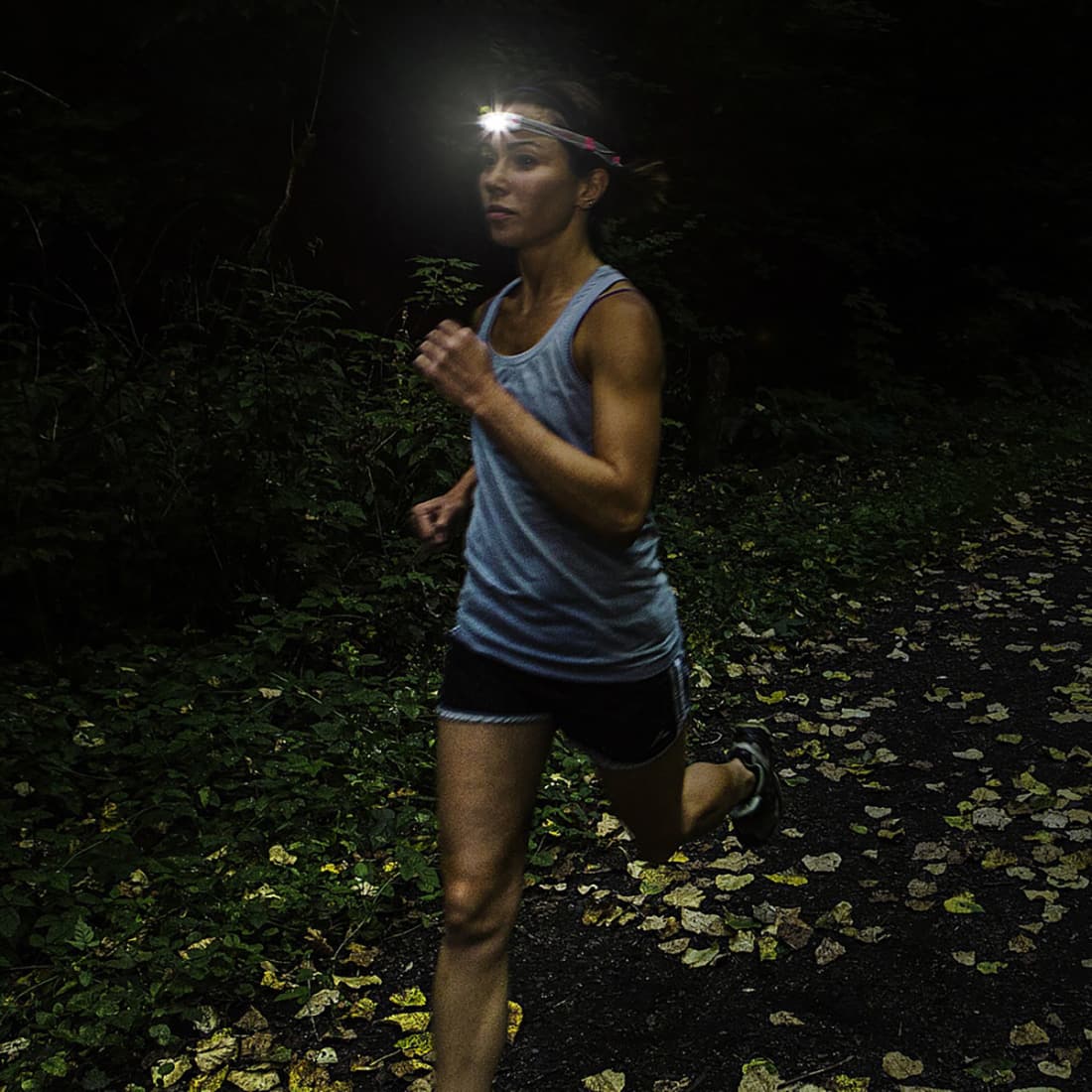 It's all well and good making sure that others can see you, but you'll also need to make sure that you can see where you're going! While a regular flashlight is fine, many runners prefer to keep their hands free so that they can keep that momentum going. A head torch fixes safely to your forehead and then stays out of the way as you run.
We also think a head torch is essential gear for night runners because you're far less like to drop it, the beam of light won't be disrupted by swinging your arm back and forth (and is also less likely to shine in the eyes of drivers for the same reason), and they're often more powerful than their handheld counterparts. That really is what we call a win. We recommend the Active Research Ultra Bright LED Headlamp or the Ezyoutdoor Rechargeable Lamp Headlight.
ID Tags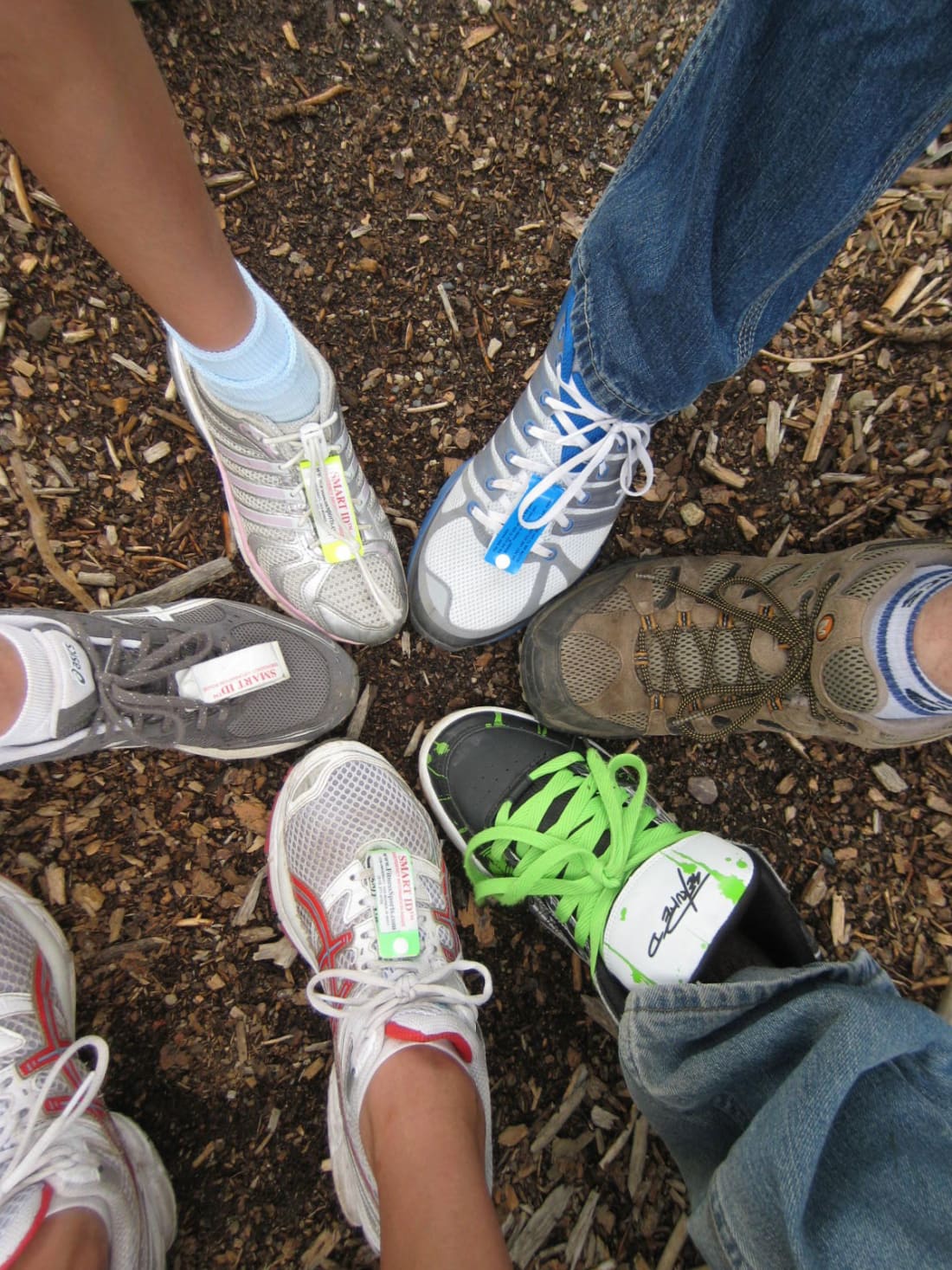 Really, every runner should carry ID tags with them regardless of what time they go out for their exercise, since these ensure that if you do get into an accident, your important details will be readily available. And, although this list is designed to keep you safe, if you're heading out at night you can never be too careful. From medical details to emergency contacts, ID tags are your back up in case something unexpected happens.
You can get stylishly engraved armbands or tags that tie onto your shoelaces with all the key details, or something to wear around your neck—so there are different options available to ensure that your information is on display to those who need to access it quickly. We recommend either the Safety ID Bracelet by Performance IDs or the Shoe ID Tag by GoTags.
LED Arm Band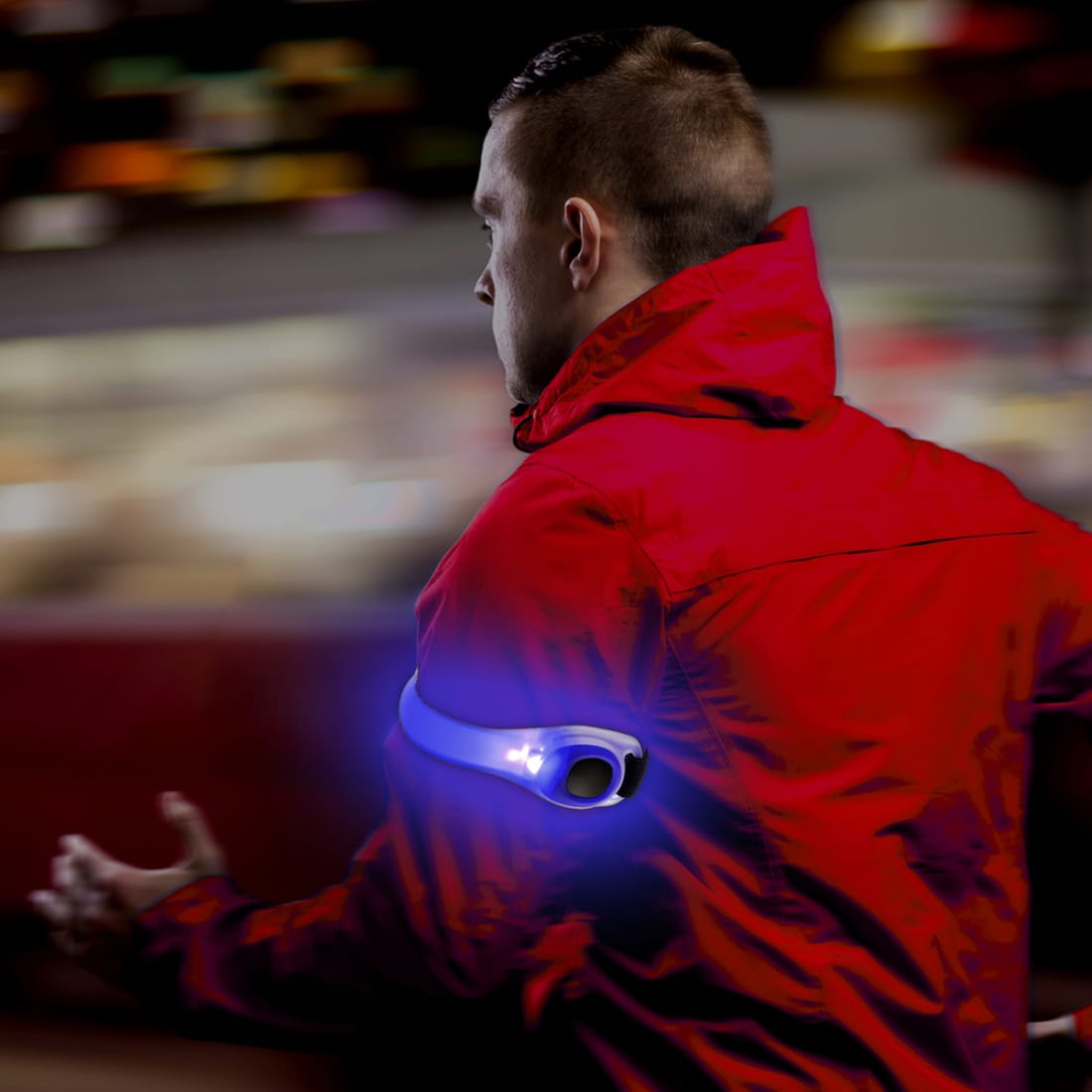 While you might not want to hold a flashlight, LED arm bands give you a little extra light and visibility on your arms without becoming awkward or distracting. When running at night, you ideally want to be visible from head to toe to minimize the risk of needing those ID tags, so even if you've got other reflective items in your wardrobe, we recommend adding an arm band for that extra flash of light. We recommend the HiGo Rainproof LED Slap Band or the BSeen LED Slap Band.
Hat and Gloves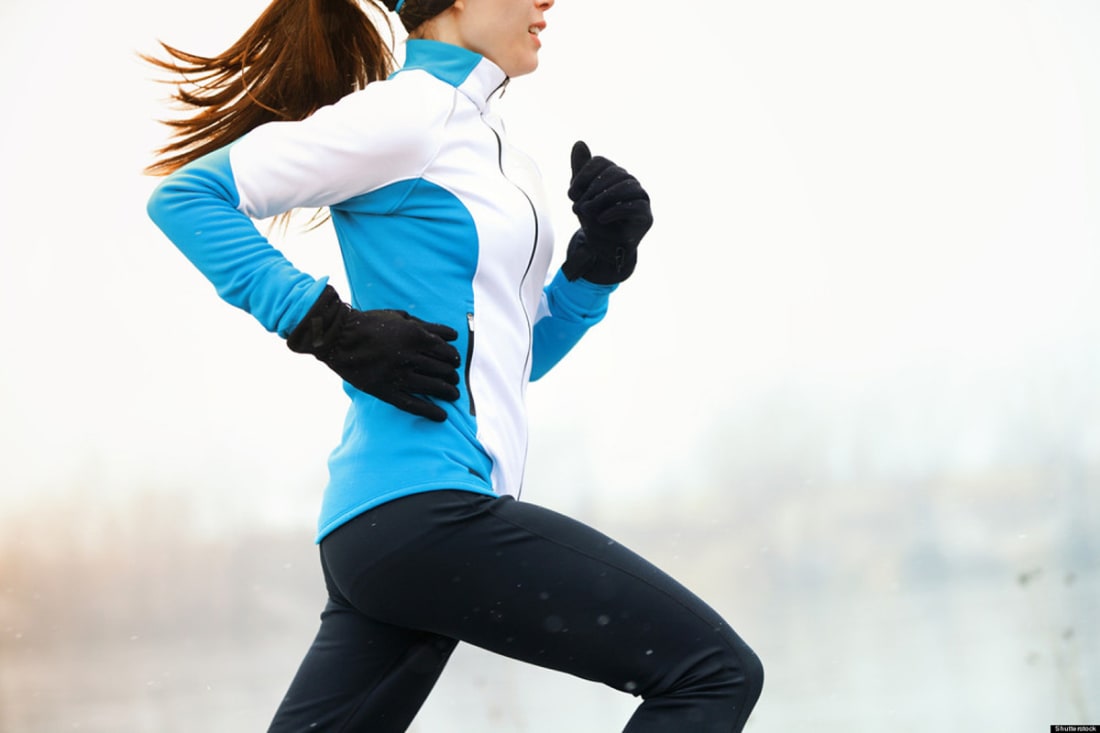 When the sun goes down, the temperature drops rapidly, and all too often night runners have to cut their exercise short because it's just too cold. A warm beanie and a pair of gloves are a great way to make sure that you can stay on the go for longer, and wearing a hat will also keep hair out of your eyes and improve your vision while you run.
Try to find winter wear that has been made especially for runners, since these will be warm but lightweight, helping you to avoid overheating as your heart rate increases! We recommend the TrailHeads Power Contour Hat and the Compression Lightweight Sport Running Gloves from HighLoong.
Thick Socks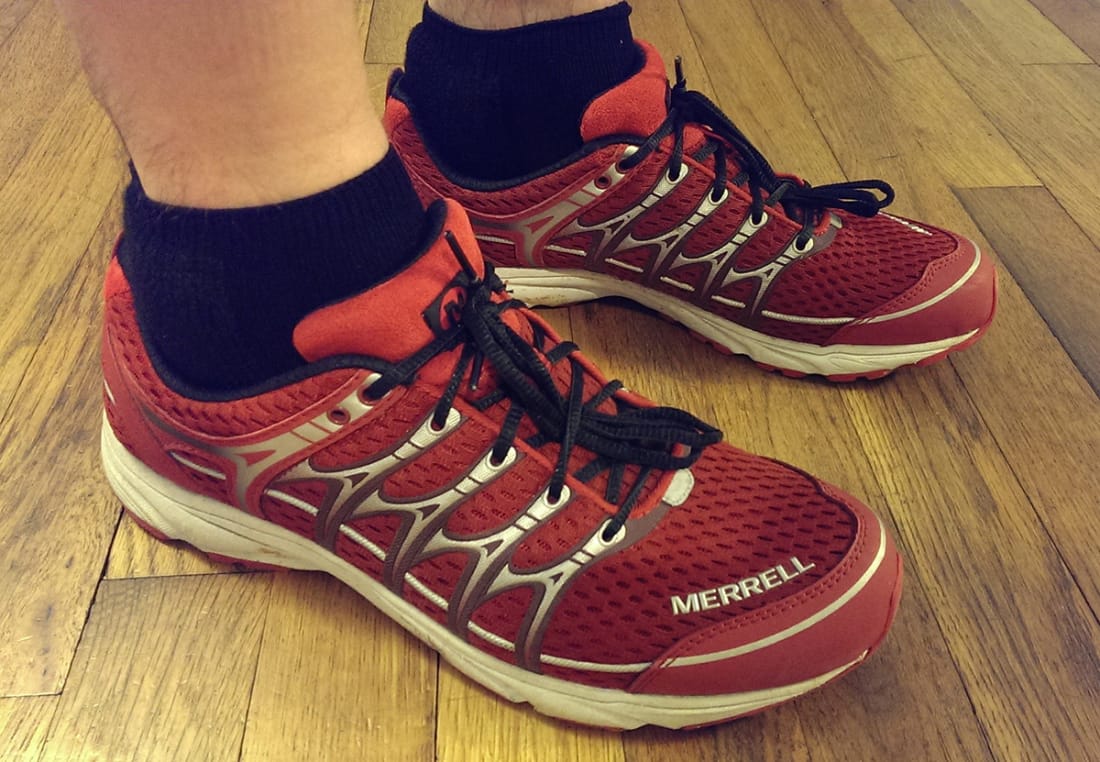 Another important piece of gear for night runners, especially if you live in a particularly cold area, thick socks will help you stop your toes from getting frostbite as you pace through the cool air. Again, we recommend choosing dedicated running socks, since the fabric used will be more suitable for an active lifestyle.
Make sure you have plenty of spare pairs, as getting caught without a proper pair of running socks will make your exercise far more uncomfortable; These will also protect your feet and help you to keep your whole body protected if you choose to go running at night. We recommend Thorlos Padded Running Socks.
Running Jacket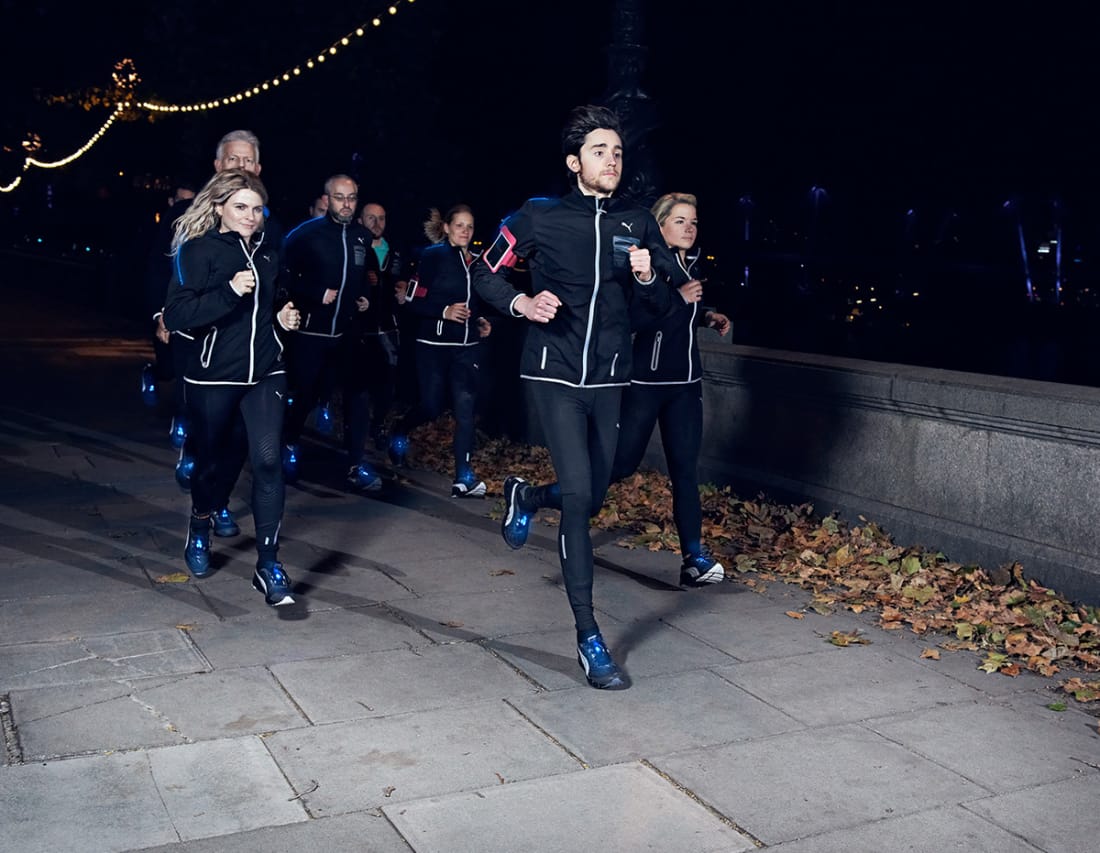 If you open the door and feel a cold blast off wind, don't reach for your regular winter coat! Standard coats are far too heavy and cumbersome to allow you to run properly, so this is a sure-fire way to have your run time cut down when you realize that you're becoming far too uncomfortable. Instead, a running jacket is made from lighter fabric, insulating you and keeping you cool at the same time—a far better option when you need to regulate your body temperature.
A good running jacket should protect you from the wind and rain, and feature bright colors that might not be your personal style, but will keep you safe and make sure that you're more noticeable for passing cars. The best jackets will also include ventilation to stop things from getting too steamy, reflective patches, and potentially even LED lights.
Reflective Running Shoes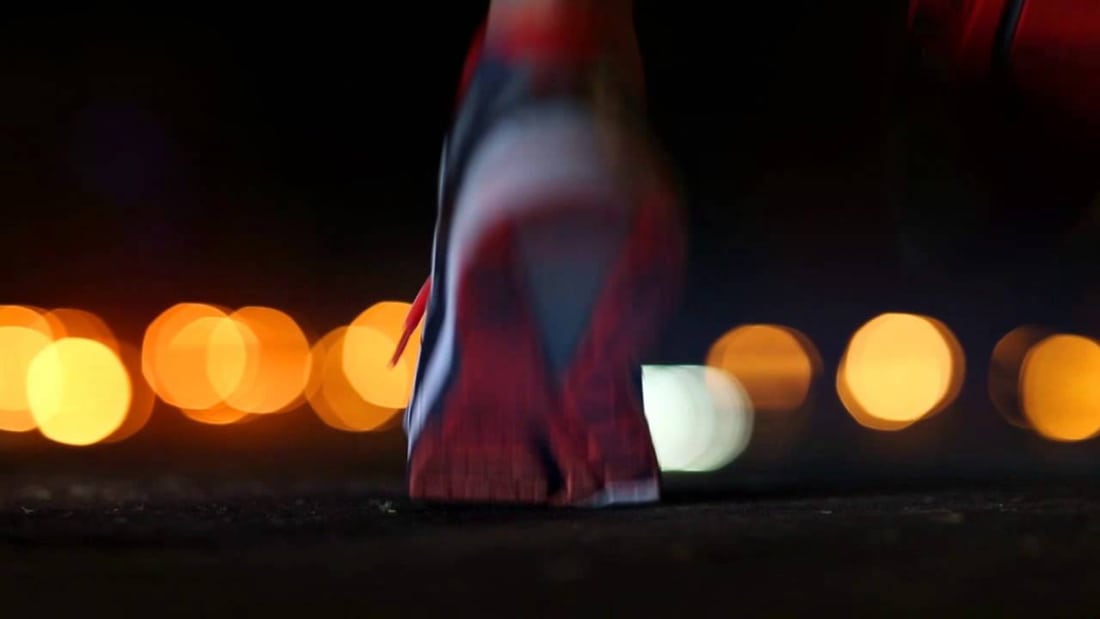 Okay, so we've already covered visibility a lot but indulge us in one more item: reflective running shoes. In fact, this might well be the most important item on the list, since your feet move more than any other part of your body while you're running, and therefore are the most visible to drivers if they include reflective panels.
Alternatively, if you really love the shoes that you're already running in, you can also pick up clip on shoe cuffs that attach to your shoes and light up while you run. The most important thing is that you find running shoes that are comfortable and a great fit for your own feet and running style, so when you're choosing a pair that make suitable gear for night runners, make sure you consider how they feel as well as how reflective they are.
Running Backpack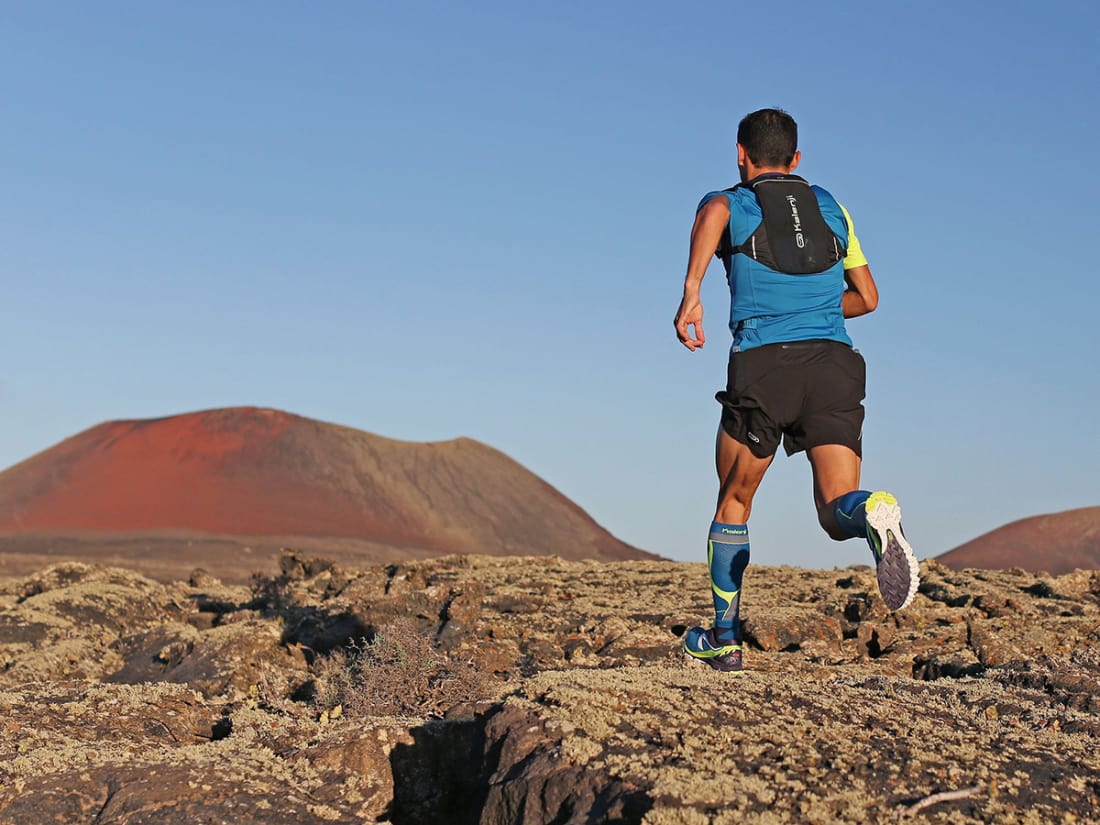 These are always useful, but when you're out at night and you have a lot of extra running accessories with you, you need to be able to stash them easily if you start to get too warm. Like most of the gear on this list, choosing a rucksack that's made especially for runners means that you end up with something that's lighter, more practical, and has reflective strips built into the design (are you noticing a theme yet?).
You can also use your backpack to carry plenty of water, making sure that you stay hydrated throughout the run—although the sun might not be shining when you run at night, you still need to make sure you're getting plenty of fluids. It's also a handy place to stash your phone, wallet, and keys to make sure that you can keep your hands free.
We hope that this list helps you find everything you need to stay safe and warm when you're getting your exercise fix at night or in the early hours of the morning. Most of the items we've included are available in a range of different styles, making it easy to stay comfortable and feel stylish while you're out on a run. Sometimes, though, it's a good idea to forget fashion and just choose the most practical options, so even if you tend to shy away from bright and luminous clothes, adding some neon shades to your running kit is vital if you want to make sure that drivers are aware of your presence.
With all of this gear for night runners to hand, you'll be ready to reach for those fitness goals—perfect with new year and the time for positive lifestyle resolutions just around the corner. Whether you're training for a marathon, hoping to smash a personal weight loss goal or just running for the fun of it, stay safe when you're out at night, and use this list to make the most of your fitness time.