Best Breast Cancer Survivor Books
These breast cancer survivors tell their stories in inspirational memoirs.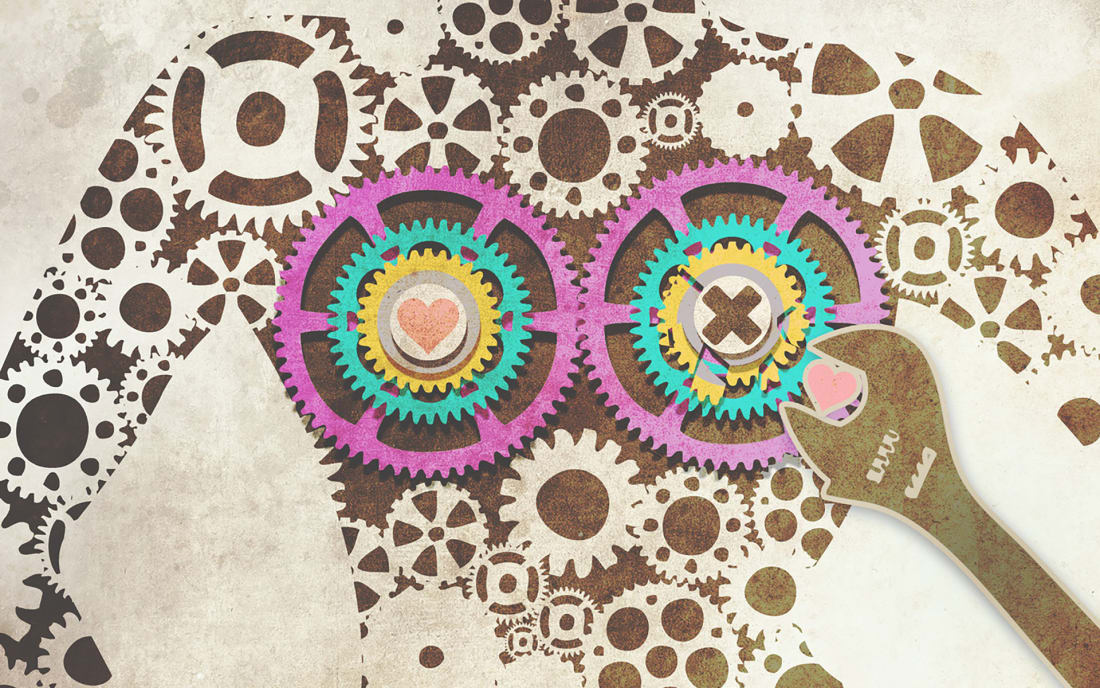 The American Cancer Society reports that the five year survival rate of a woman diagnosed with Stage 3 breast cancer is 72%. A diagnosis like this doesn't only affect these women, it also impacts the lives of their families and friends. But every diagnosis isn't a death sentence, and these breast cancer survivor inspirational stories are proof. The women behind these books put up the fight of their lives, some more than once, to regain their health and beat the disease. Their courage as they revisit the journey through their diagnosis, treatment, and recovery is inspirational and offers comfort to many people that are faced with cancer themselves or in their family. Some will make you laugh and others will make you cry, but these books by breast cancer survivors will leave you feeling inspired.
Breast Cancer at 35 by Amy Burns
In her memoir Breast Cancer at 35, Amy Burns takes a unique poetic approach as she chronicles her battle with the disease. After finding a lump herself, she went to the doctor to get checked out. All tests came back positive and Burns began her treatment for the disease. Using a candid, raw and sometimes humorous voice, she wraps the reader in the confusion of her emotions. The reader will get a firsthand account of the way a cancer diagnosis looks and feels as Burns walks us through the fear, fatigue, and even joy that all overlap within this disease. Each poem creatively and openly shows the process through which a cancer patient must go. From "Appointment" to "Treatment," and beyond, we learn step by step what this survivor has gone through, and perhaps most importantly, her message that cancer is not always a death sentence.
Why I Wore Lipstick: To My Mastectomy by Geralyn Lucas
As a recent graduate from Columbia Journalism School, she landed her dream job. But in addition to having it all, the 27-year old professional Geralyn Lucas has also just been diagnosed with breast cancer. In her novel Why I Wore Lipstick: to My Masectomy, she explores the one thing that no one would discuss with her: what it means to be a young girl with cancer in a world where beauty is everything. During a time when she could barely recognize herself, Lucas embarked on a road to self acceptance during a time of fear and uncertainty. As a feisty survivor, she retells her experiences like getting sick in cabs during chemo treatments, baldness, and sex.
Breast Cancer: A Journey From Fear to Empowerment by Cath Filby
Following a cancer diagnosis, many people ask themselves, "Why me?" That is exactly the question that Cath Filby asked herself upon her breast cancer diagnosis. In Breast Cancer: A Journey From Fear to Empowerment, Filby offers raw and honest stories about her life before, during, and after cancer which are also mixed with a bit of humor and a small dose of hope. Filby's diagnosis prompted a double mastectomy, chemotherapy, complementary therapy, and reconstruction. But though her body had healed, she still felt like she needed to share her experiences in hopes that others could also understand that with faith, determination, and support, the difficult journey is manageable.
Had I Known: A Memoir of Survival by Joan Lunden
New York Times bestselling author, Joan Lunden takes to the pages of her memoir, Had I Known, as she chronicles her battle with breast cancer. The former Good Morning America host speaks candidly about her battle and her quest to educate herself and others. The personal story is that of pain, persistence and perseverance. Lunden offers a firsthand look at her experience including the plan she formulated and followed during her battle with the disease and treatment. Each chapter of the book concentrates on a different aspect of a diagnosis, from "I Thought It Could Never Happen To Me" to "A Bold, Bald Move."
Let Me Get This Off My Chest: A Breast Cancer Survivor Over-Shares by Margaret Lesh 
Two time breast cancer survivor Margaret Lesh shares her experiences throughout her battle in a funny, honest, and heartfelt collection of essays, anecdotes, and life lessons. Let Me Get This Off My Chest: A Breast Cancer Survivor Over-Shares offers a light hearted perspective on a deep and depressing battle. Lesh gives practical tips as sheds light on when it's okay to play the cancer card and how to cope in the dark moments. The book explores how two devastating battles with cancer changed her outlook on life with honest insights and sensitivity. Lesh's memoir is a combination of self-help, education, humor, and reflection.
Hopefully Ever After: Breast Cancer, Life and Me by Linda Barrett 
If breast cancer offered points for experience, Linda Barrett would have two too many. In Hopefully Ever After: Breast Cancer, Life and Me, Barrett takes you behind the scenes, medically, and emotionally, as she undergoes the battle of her life, twice. After feeling a lump in her breast, she went through tests until it was confirmed that she did in fact have breast cancer. And after successfully beating it, she took to the pages of her memoir to offer others the chance to experience it with her and sheds light during a dark time. Her style of writing is serious, funny, heartwarming, and even evokes a few tears as we follow her and her family along this unfortunate journey.
Then Came Life by Geralyn Lucas
Picking up almost two decades after Why I Wore Lipstick: To My Mastectomy, Geralyn Lucas profiles the life she never thought she would be able to have. In Then Came Life, she leaves her cancer-stricken life behind as she reveals her life with kids and couples therapy with her husband. While this is a cancer recovery story, it is also about rediscovering resilience, courage and the optimism it takes to reinvent yourself at any age. In her second memoir, you learn that having cancer doesn't have to take over your life. With a troubled marriage and two bratty (but cute) kids, Lucas candidly shows that life after cancer can become normal, in any sense of the word.
 Big C, little ta-ta by Janet Sheppard Kelleher
Breast cancer survivor, Janet Sheppard Kelleher, takes us on her journey through breast cancer in Big C, little ta-ta: Kicking Breast Cancer's Butt in 7 Humorous Stories. From leaky prosthetics to DIY tattoos and chemotherapy, Big C, little ta-ta offers a bright spot during a time that laughter is scarce. Kelleher's humor mixed with raw detail of a trying time for her and her family lifts the horror of such a diagnosis, even if only from cover to cover. With humor as a healing tool, Kelleher's memoir offers a very inspiring journey following her diagnosis.
Breast Cancer Chronicles by Erica J Holloman PhD
On October 2, 2007, Erica Holloman was diagnosed with breast cancer. But following that diagnosis, she made a personal commitment to defeat the disease and not allow it to beat her. In Breast Cancer Chronicles, Holloman tackles the feelings following a diagnosis and the steps she personally took to overcome the disease. In an open look into her life, she reveals to the reader what really goes on during chemo, surgery, and radiation. Her memoir invites you to follow her through medical and surgical procedures, as well as they highs and lows that are part of coping.