Longevity is powered by Vocal creators. You support
Good Energy
by reading, sharing and tipping stories...
more
Longevity is powered by Vocal.
Vocal is a platform that provides storytelling tools and engaged communities for writers, musicians, filmmakers, podcasters, and other creators to get discovered and fund their creativity.
How does Vocal work?
Creators share their stories on Vocal's communities. In return, creators earn money when they are tipped and when their stories are read.
How do I join Vocal?
Vocal welcomes creators of all shapes and sizes. Join for free and start creating.
To learn more about Vocal, visit our resources.
Show less
30 Most Powerful Mindfulness Quotes to Combat Stress
The Most Beneficial Mindfulness Quotes to Help Those on Their Journey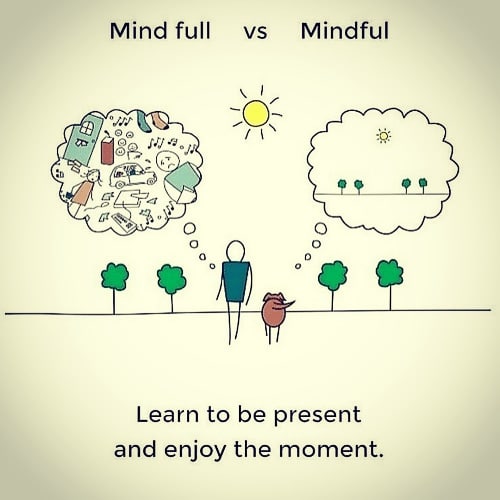 Adults and children that practice mindfulness have a subtantial decrease in stress and psychological distress.
Amongst its proposed benefits are improved concentration and mental clarity, self-control, objectivity, affect tolerance, enhanced flexibility, equanimity, emotional intelligence, and the ability to relate to others and one's self with compassion, kindness, and acceptance. 
What is mindfulness?
Mindfulness is defined as the quality or state of being conscious or aware of something.
Also defined as a mental state achieved by focusing one's awareness on the present moment, while calmly acknowledging and accepting one's feelings, thoughts, and bodily sensations, it can also be used as a therapeutic technique.
Mindfulness is the direct result of habitually paying conscious attention to what is going on around you.  
There are many ways that you can train your mind to increase your mindfulness every day. It won't happen overnight. Being mindful takes practice.
We have literally become a generation that basically lives in our minds. We exist from day-to-day in a dreamlike state where we're not ever really connected to the world around us, nor centered in our own body or being.
Instead, we've learned to become preoccupied with nonsensical attachments and materialistic things, including memories of the past, reoccurring thoughts and worries about the future, as well as judgments and reactions to the things we do see from time to time.

We're literally missing out on most our own lives, which as a result leaves us feeling shallow, empty, and deeply unsettled.
We become more mindful when we are aware of our emotions,  surroundings, and actions. 
Being mindful is not just about simply being alert. Instead, it is paying attention very carefully to what is happening in yourself and in yourself as well as around you. 
Training yourself to be more mindful can have a positive impact on both your personal and professional life.
The great news is that you can easily learn to be more present and mindful.
You may be wondering what you will get out of being mindful. Read on to learn all about the great things mindfulness can do for you!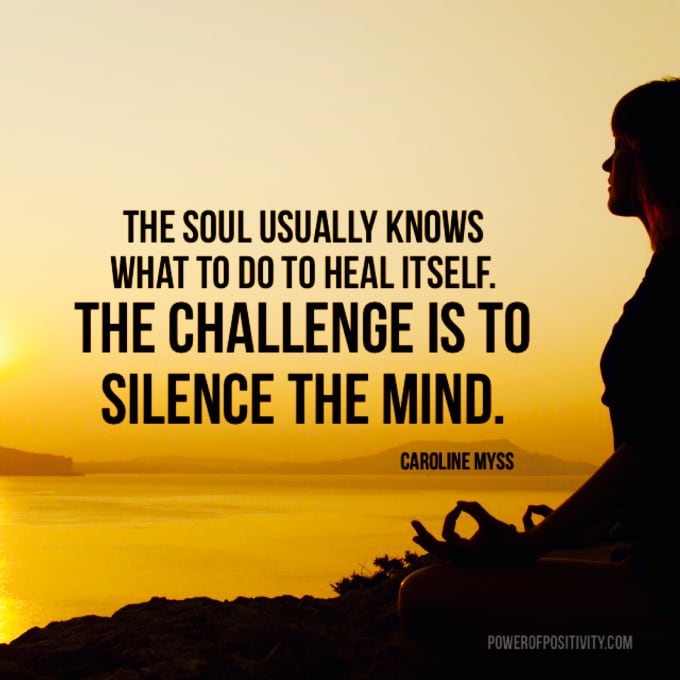 "If you truly want to change your life, you must first change your mind."

Mindfulness Quotes
There are endless ways to practice being mindful that you can apply to your life everyday.
Mindfulness-Based Stress Reduction, or MBSR for short, is a term that lets you know that mindfulness is considered a key element to fighting stress. 
An entire stress reduction program, with decades of experience and tens of thousands of practitioners, with decades of experience devoted their expertise to successfully assist their clients in achieving mindfulness. Their monumental successful results  is truly an excellent indication that mindfulness actually works.
However, in addition to the outcomes of MBSR, there have been various studies backing up the idea that mindfulness is very largely related to reducing stress.
Here are some mindfulness quotes to inspire you to live in the present moment!

1. "When you realize nothing is lacking, the whole world belongs to you." ~Lao Tzu

2. "As soon as we wish to be happier, we are no longer happy." ~Walter Landor
3. "Mindfulness is the aware, balanced acceptance of the present experience. It isn't more complicated than that. It is opening to or receiving the present moment, pleasant or unpleasant, just as it is, without either clinging to it or rejecting it." ~Sylvia Boorstein

4. "Drink your tea slowly and reverently, as if it is the axis on which the world earth revolves – slowly, evenly, without rushing toward the future; live the actual moment. Only this moment is life." ~Thich Nhat Hanh"
5. "With mindfulness, you can establish yourself in the present in order to touch the wonders of life that are available in that moment." - Thich Nhat Hanh
6. "In today's rush, we all think too much — seek too much — want too much — and forget about the joy of just being." ~Eckhart Tolle

7. The best way to capture moments is to pay attention. This is how we cultivate mindfulness. Mindfulness means being awake. It means knowing what you are doing." ~Jon Kabat-Zinn
8. Feelings come and go like clouds in a windy sky. Conscious breathing is my anchor." ~Thich Nhat Hanh
9. "If you want to conquer the anxiety of life, live in the moment, live in the breath." ~Amit Ray
10. "If you want others to be happy, practice compassion. If you want to be happy, practice compassion." ~Dalai Lama
11. "If we learn to open our hearts, anyone, including the people who drive us crazy, can be our teacher." ~Pema Chodron

12. "Suffering usually relates to wanting things to be different than they are." ~Allan Lokos
13. Everything is created twice, first in the mind and then in reality." ~Robin S. Sharma
14. "Don't believe everything you think. Thoughts are just that – thoughts." ~Allan Lokos
15. "Respond; don't react. Listen; don't talk. Think; don't assume." ~Raji Lukkoor
16. "Mindfulness isn't difficult, we just need to remember to do it." ~Sharon Salzberg
17. "In this moment, there is plenty of time. In this moment, you are precisely as you should be. In this moment, there is infinite possibility." ~Victoria Moran
18. "Mindfulness is simply being aware of what is happening right now without wishing it were different; enjoying the pleasant without holding on when it changes (which it will); being with the unpleasant without fearing it will always be this way (which it won't)." ~James Baraz
19. "It's only when we truly know and understand that we have a limited time on earth – and that we have no way of knowing when our time is up – that we will begin to live each day to the fullest as if it was the only one we had." ~Elisabeth Kübler-Ross
20. "The way to live in the present is to remember that 'This too shall pass.' When you experience joy, remembering that 'This too shall pass' helps you savor the here and now. When you experience pain and sorrow, remembering that 'This too shall pass' reminds you that grief, like joy, is only temporary." ~Joey Green
21. "If you concentrate on finding whatever is good in every situation, you will discover that your life will suddenly be filled with gratitude, a feeling that nurtures the soul." ~Rabbi Harold Kushner
22. "There's only one reason why you're not experiencing bliss at this present moment, and it's because you're thinking or focusing on what you don't have…. But, right now you have everything you need to be in bliss." ~Anthony de Mello 
23. "Observe the space between your thoughts, then observe the observer." ~Hamilton Boudreaux

24. "Our own worst enemy cannot harm us as much as our unwise thoughts. No one can help us as much as our own compassionate thoughts." ~Buddha
25. "The practice of mindfulness begins in the small, remote cave of your unconscious mind and blossoms with the sunlight of your conscious life, reaching far beyond the people and places you can see." ~Earon Davis
26. "Life is not lost by dying; life is lost minute by minute, day by dragging day, in all the small uncaring ways." ~Stephen Vincent Benet
27. "To diminish the suffering of pain, we need to make a crucial distinction between the pain of pain, and the pain we create by our thoughts about the pain. Fear, anger, guilt, loneliness and helplessness are all mental and emotional responses that can intensify pain." ~Howard Cutler
28. "We are awakened to the profound realization that the true path to liberation is to let go of everything." ~Jack Kornfield.

29. " The present moment is filled with joy and happiness. If you are attentive, you will see it. ~Thich Nhat Hanh 
30. "In the end, just three things matter: How well we have lived. How well we have loved. How well we have learned to let go." ~Jack Kornfield

Self Mastery Life Coach | $99 Special
Book TODAY! Three calls for $99/mo. Schedule as many or as few as you like with the highly requested Self Mastery Empath Coach who specializes in PTSD and mental wellness. 
Techniques to Practice Mindfulness
Want try mindfulness meditation but not sure where to begin? 

When practicing Mindfulness, we become aware of the breath, sounds, and thoughts.

Find a chair to start. Locate a place to sit that feels calm and quiet to you.
Turn off any tv, cell phone, or electronic devices.
Set a time limit. If you're just beginning, it can help to choose a short time, such as 5 or 10 minutes.
Concentrate on your breath. 

Pay attention to signals from your body.
Notice when your mind has wandered. 
Be kind to your wandering mind. It's normal in the beginning. Redirect it back and begin again. 
Calming Music to De-Stress And Ease Your Mind
Fit Life Tee
Available NOW for both men and women.
Natural Gemstone Mix 10-15 piece set
Mindfulness Meditation for Pain Release
Square | Free Card Reader For Entrepreneurs
Step by Step Guide to Start a Successful Journey